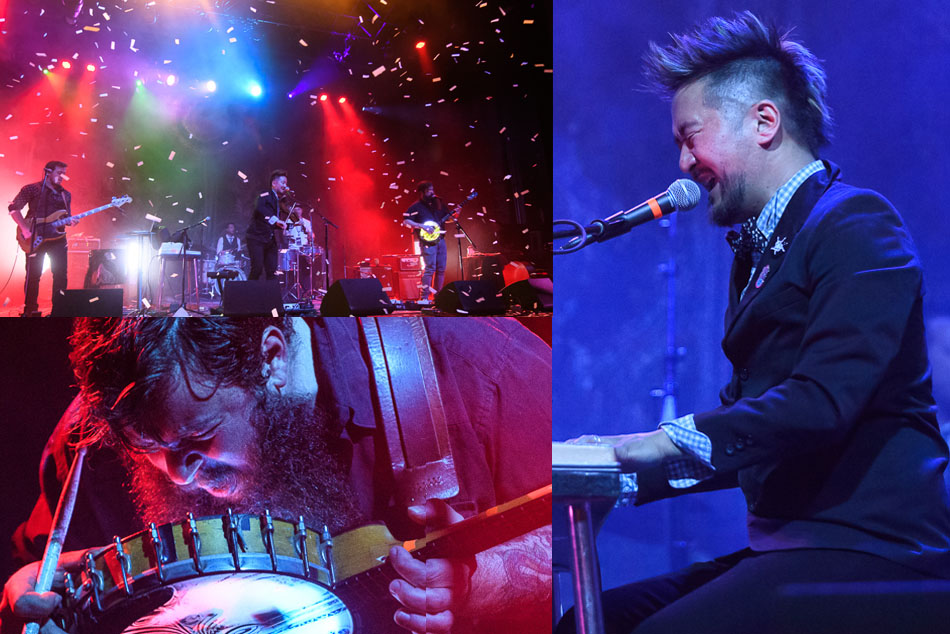 Whenever Kishi Bashi, and more recently, Kishi Bashi and Tall Tall Trees come through town, I make an effort to show up. I don't do music or concert photography as a main gig, but, as both a fan and a freelance photojournalist, I'm more than happy to experience and capture some of the magic that these two bands exude during their live shows.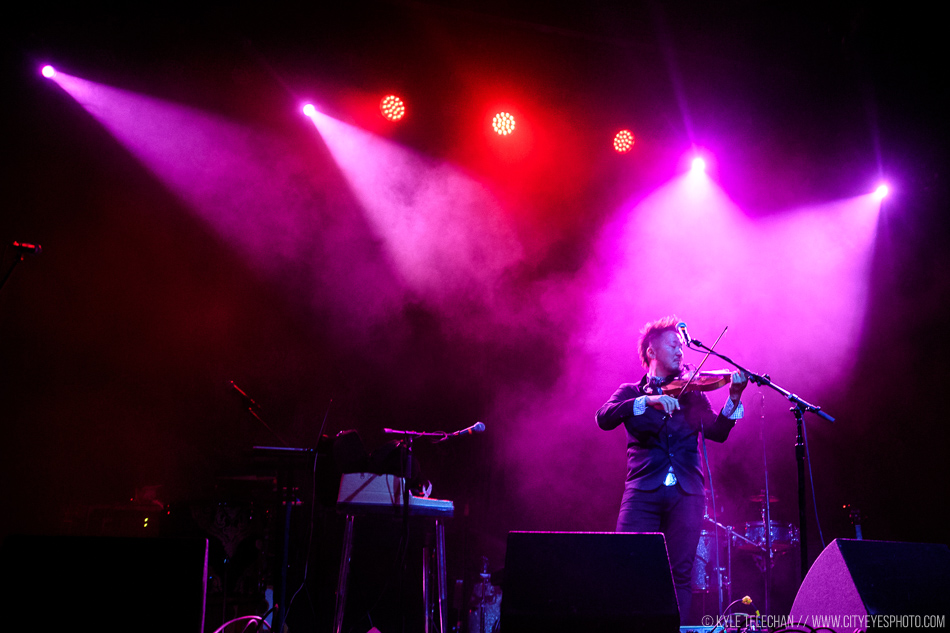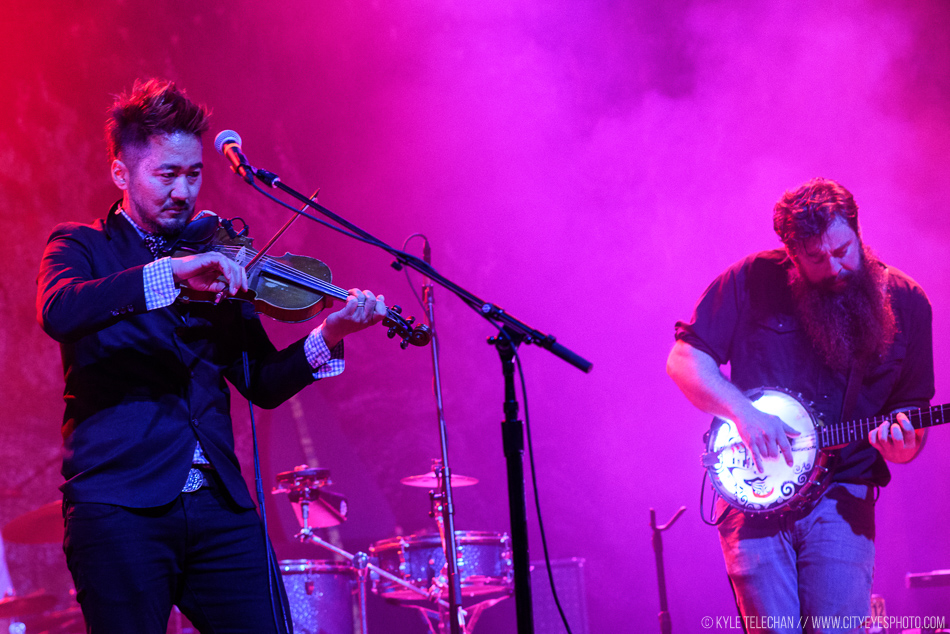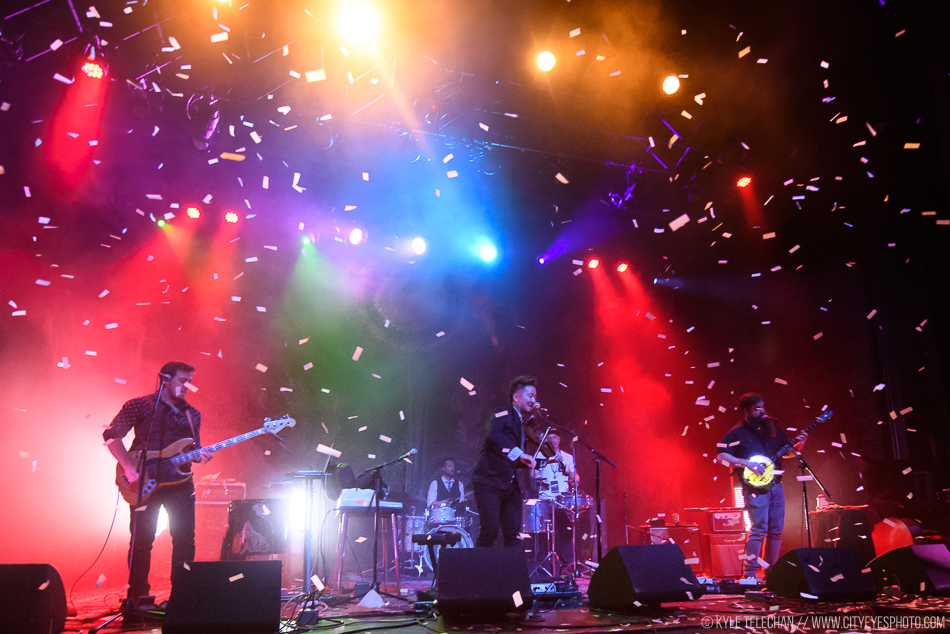 Tall Tall Trees (Mike Savino) opened brilliantly with a high energy set starring drummer Micah Thomas, and the always-interesting "Banjotron" – an electric banjo with remote-controlled LED lights that dance around the perimeter of the head as Mike plays.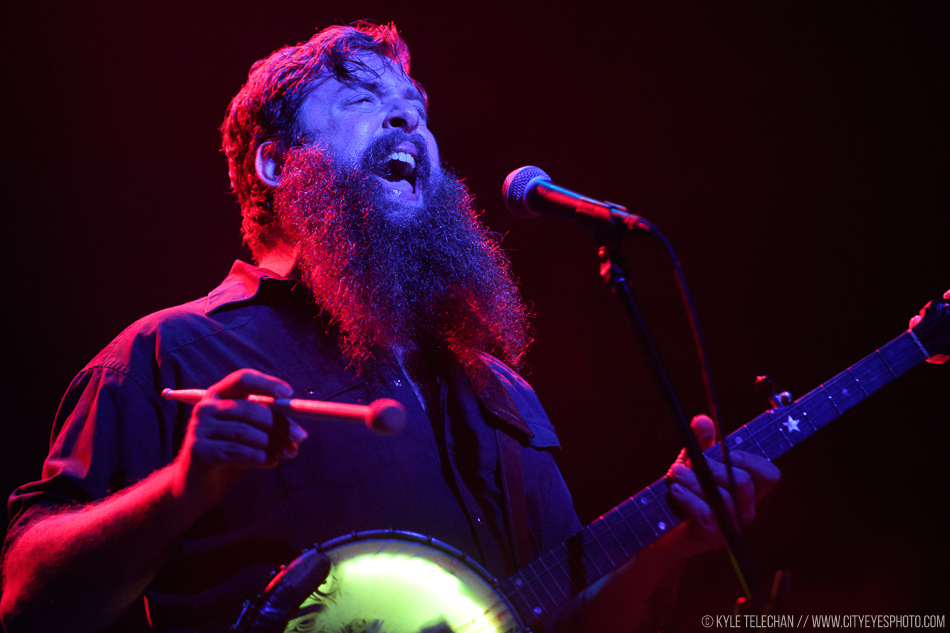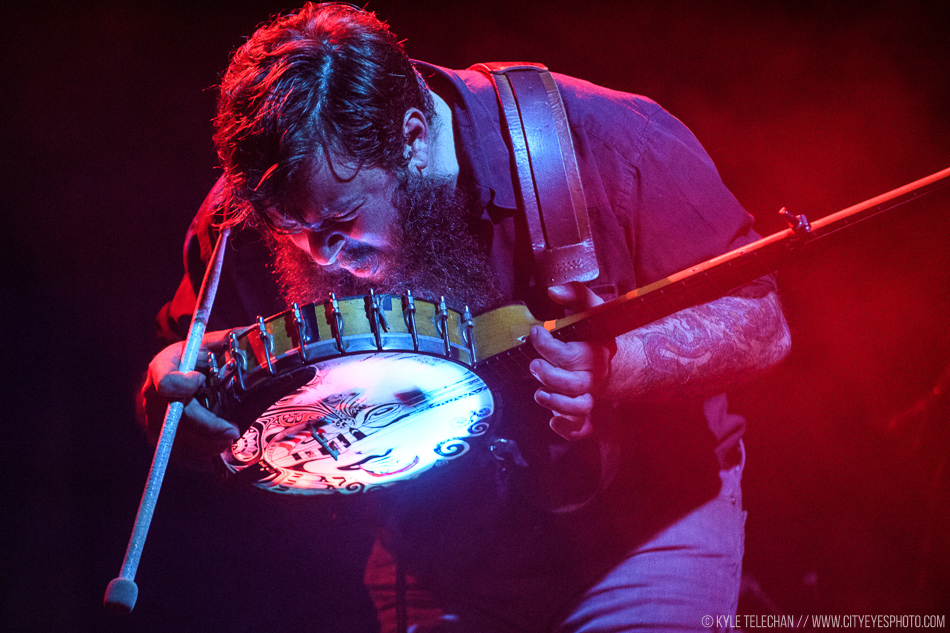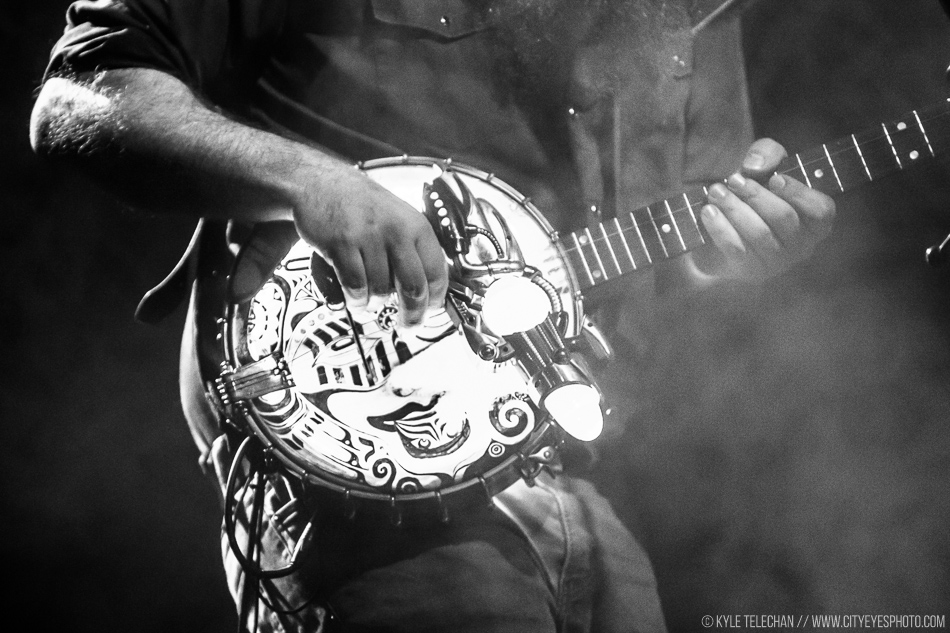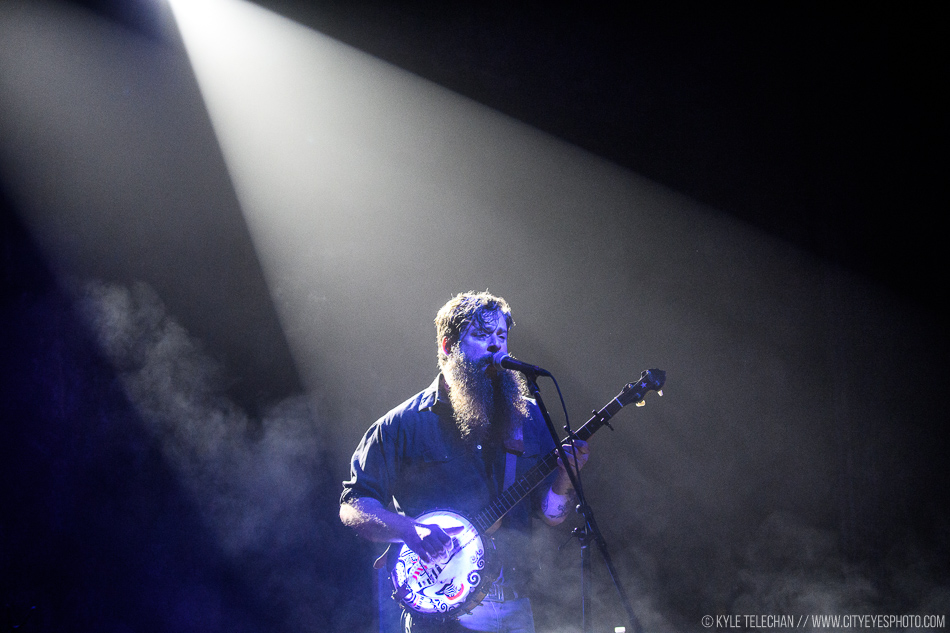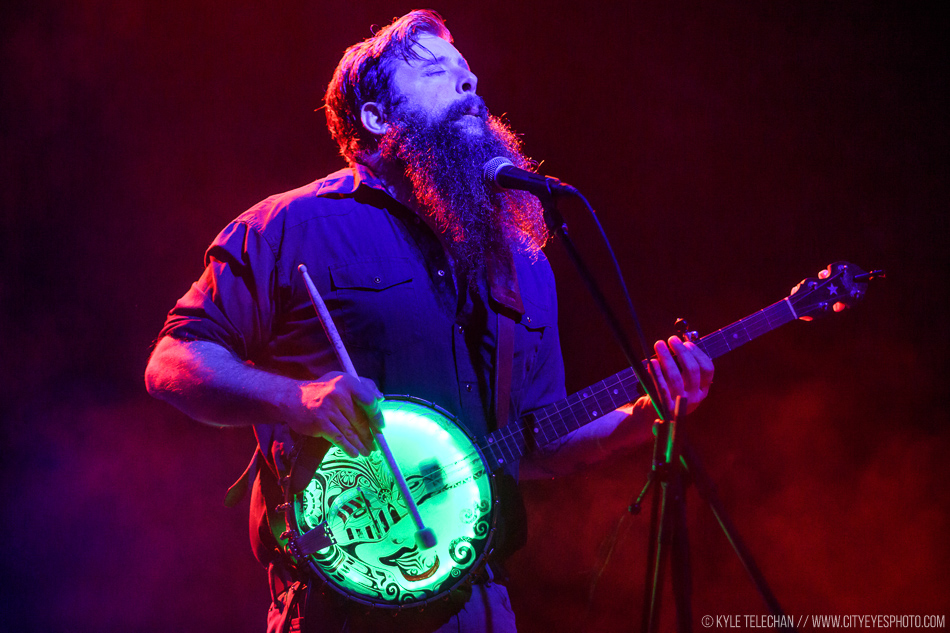 Kishi Bashi, accompanied by Tall Tall Trees and Daniel Brunner, launched straight into their setlist with acoustic versions of Kishi Bashi classics Bright Whites, Beat the Bright out of me, and Q&A.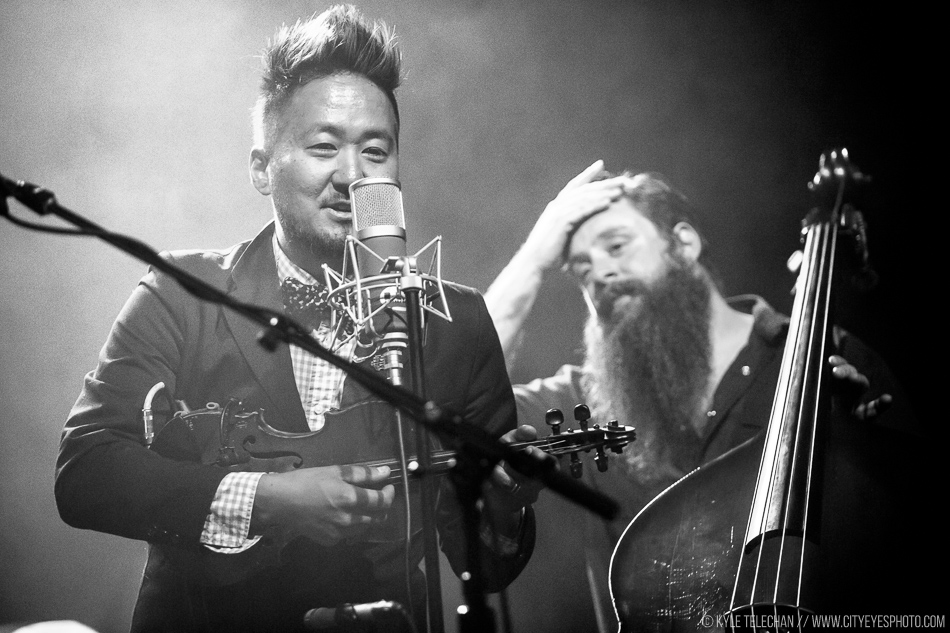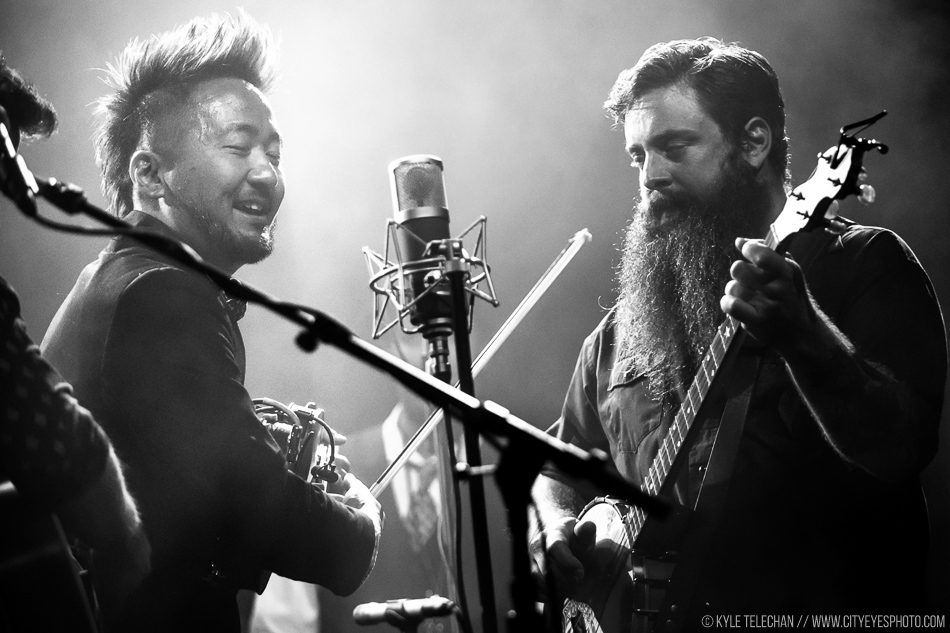 Setlist:

1. Bright Whites
2. Beat The Bright Out Of Me
3. Q&A
4. Wonder Woman, Wonder Me
5. Statues In A Gallery
6. Philosophize In It! Chemicalize With It!
7. Can't Let Go, Juno
8. I Am The Antichrist To You
9. m'lover
10. Say Yeah
11. Honeybody
12. Carry On Phenomenon
13. Come Sail Away (Styx cover, as sung by Mr. Steak)
14. The Ballad Of Mr. Steak
15. It All Began With A Burst

Followed by an encore, all acoustic in the center of the the crowd:

16. Atticus, In The Desert
17. Manchester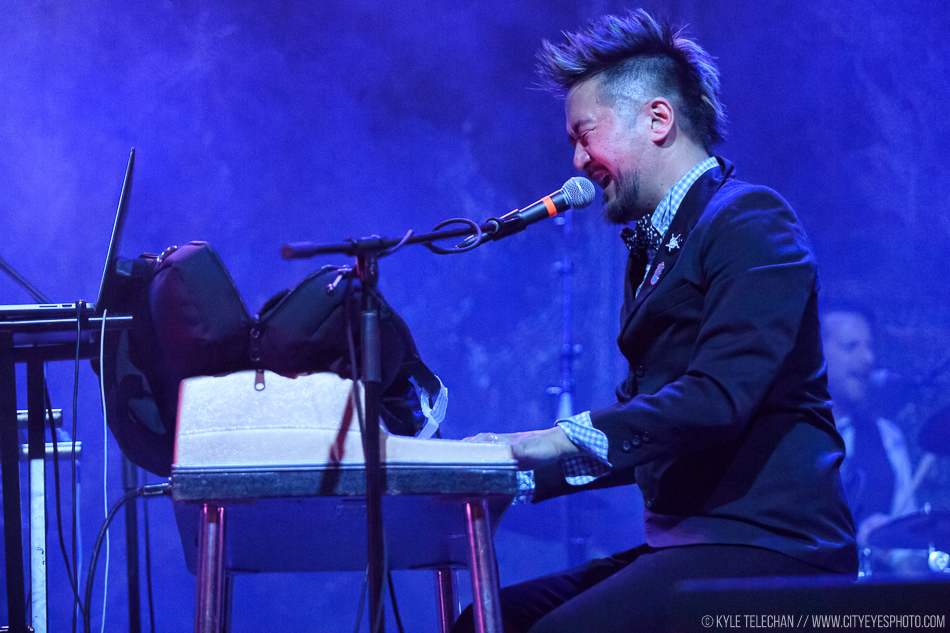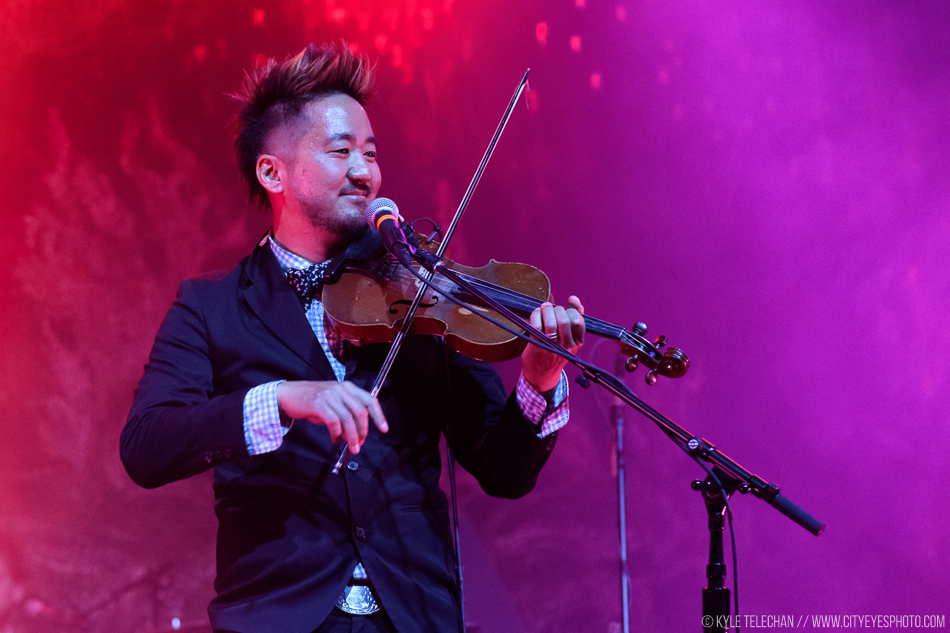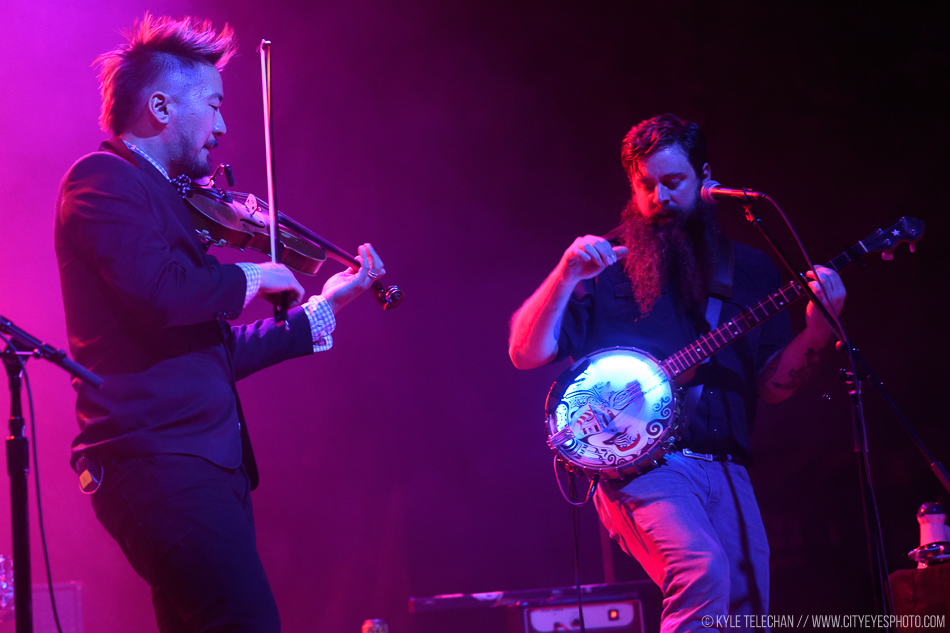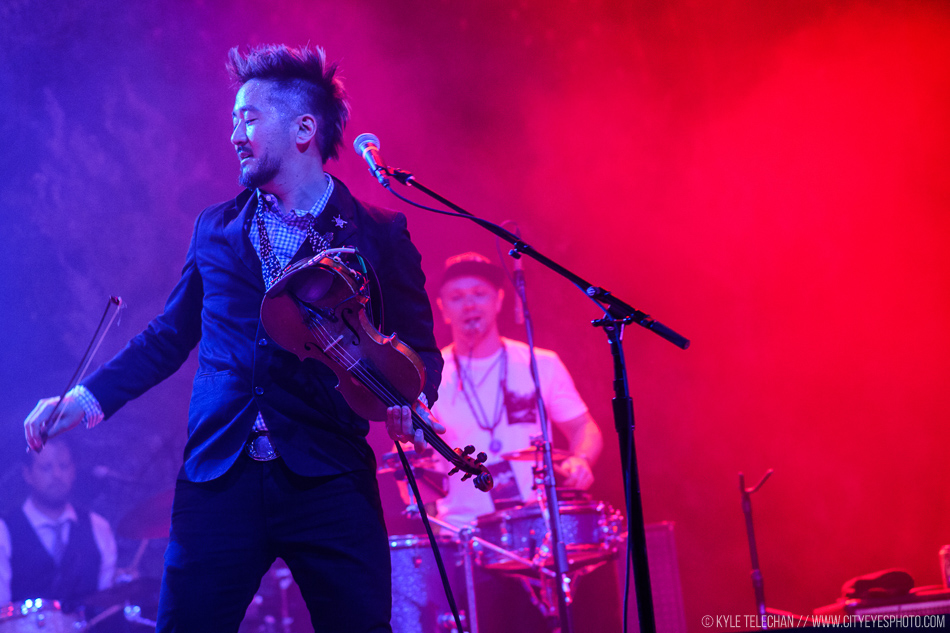 Of course, David Brunner busted out the jazz flute for "Say Yeah". According to K, he learned this in a ridiculously short amount of time specifically for the first Sonderlust tour. Impressive.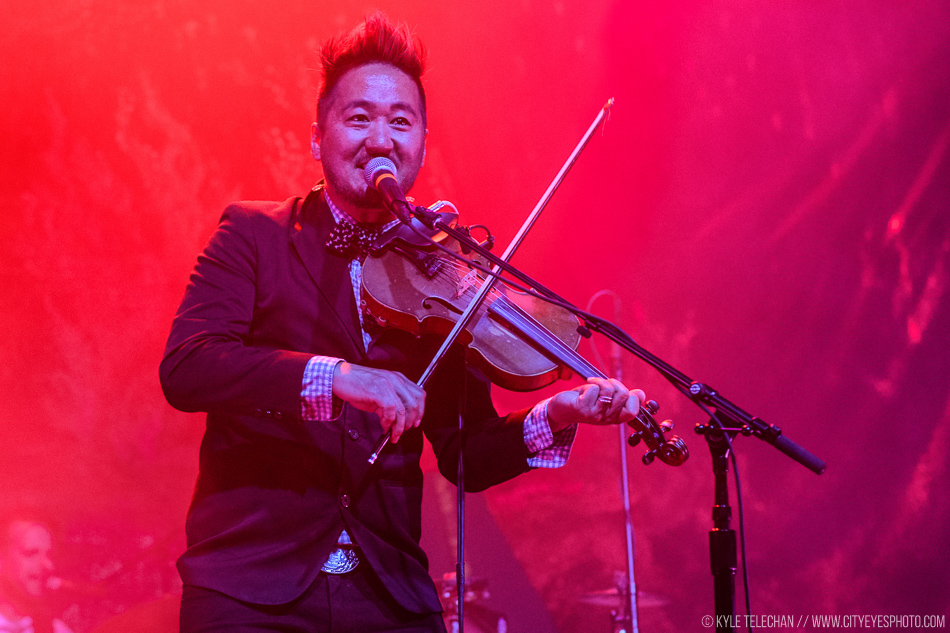 Kishi Bashi took a moment to ask the crowd to get a photo of him on the bass – Daniel Brunner, in back on melodica, executed a masterfully-crafted photobomb and continued to play on the instrument throughout Honeybody.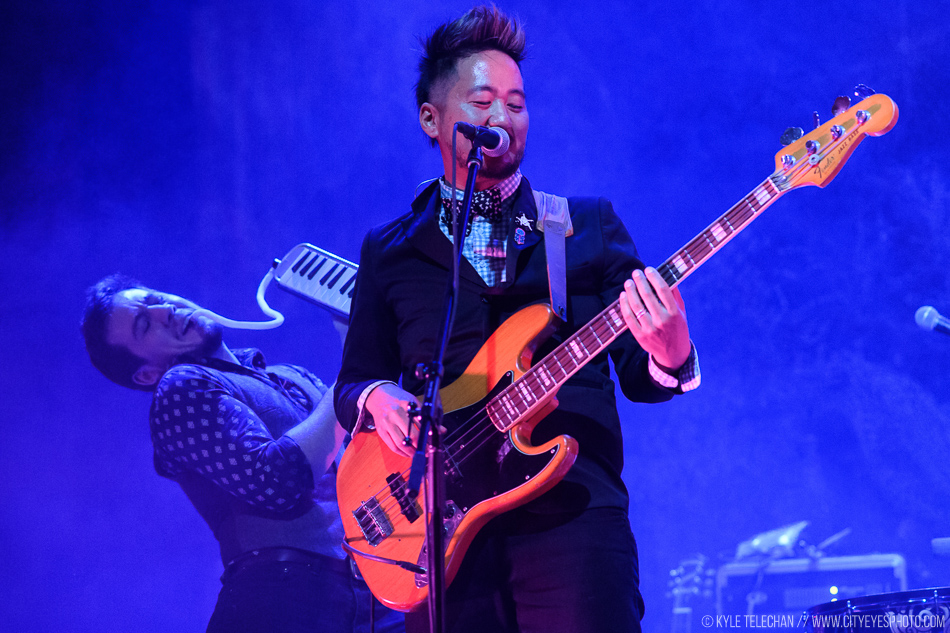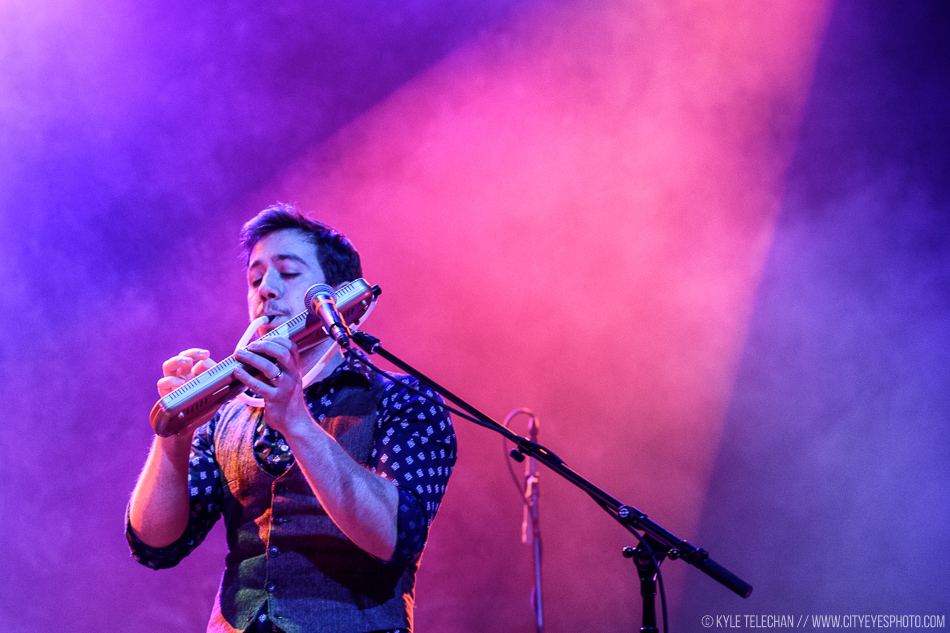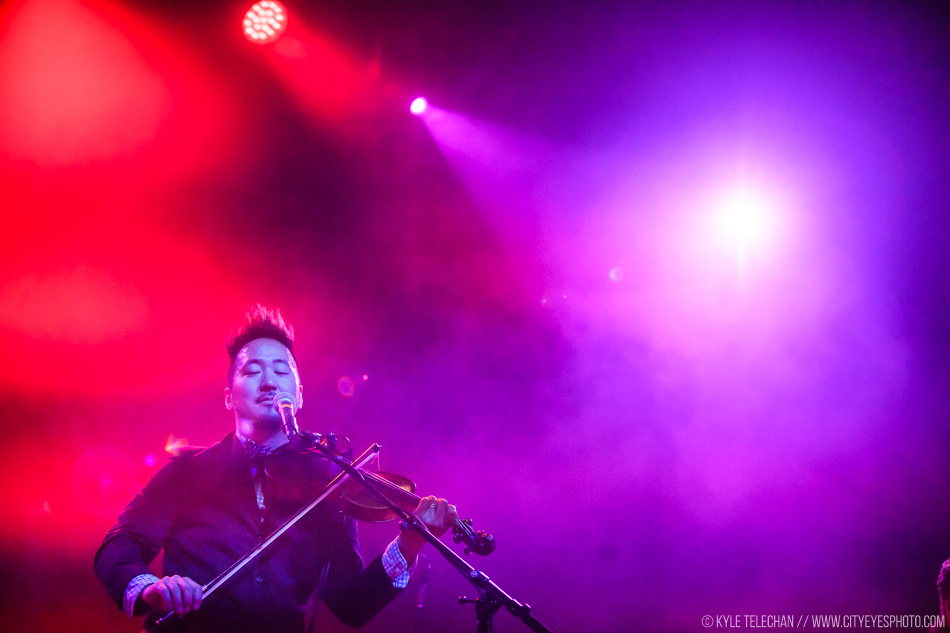 In an unexpected twist, Mr. Steak came out for a particularly inspired rendition of Come Sail Away, by Styx. The whole crowd was singing along as Mr. Steak (Played by the woman who usually works at the merch table, if I'm not mistaken) belted out the lyrics to the old favorite.
Midway into the song, they transitioned into a crowd favorite, Ballad of Mr. Steak. If you're not aware, it's a song about love, loss, and a delicious dancing steak. It's as wonderful as it sounds.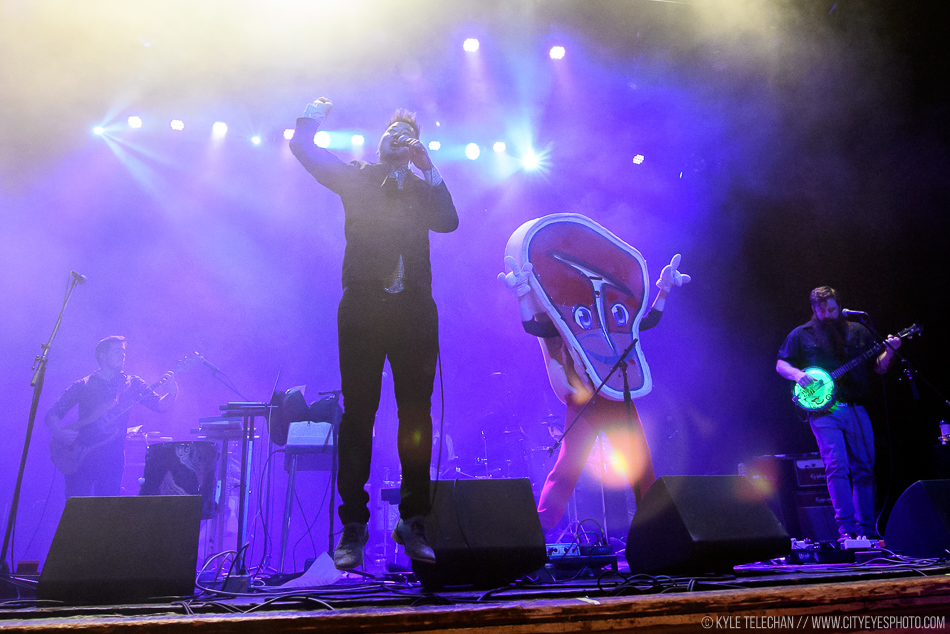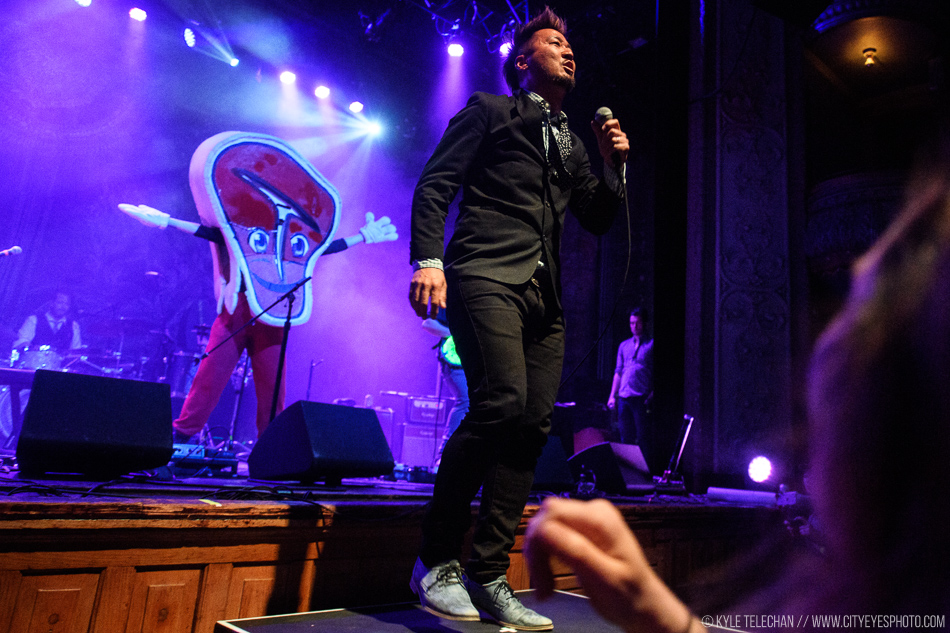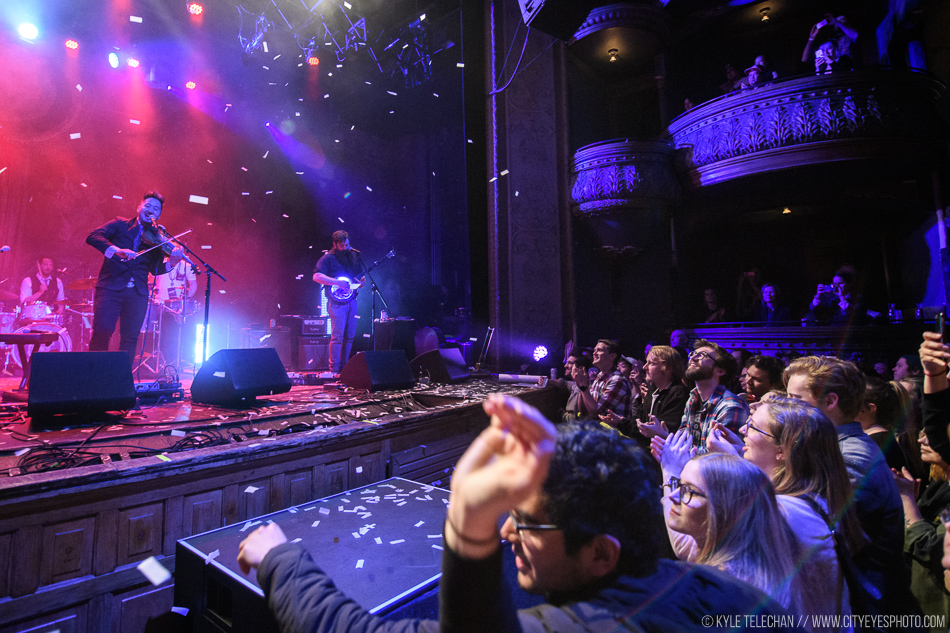 The crowd exploded with activity as Kishi Bashi knelt down to give everyone in the front row high-fives. I had to decide between putting my hand out excitedly like a fanboy, or to continue taking photos. I did both.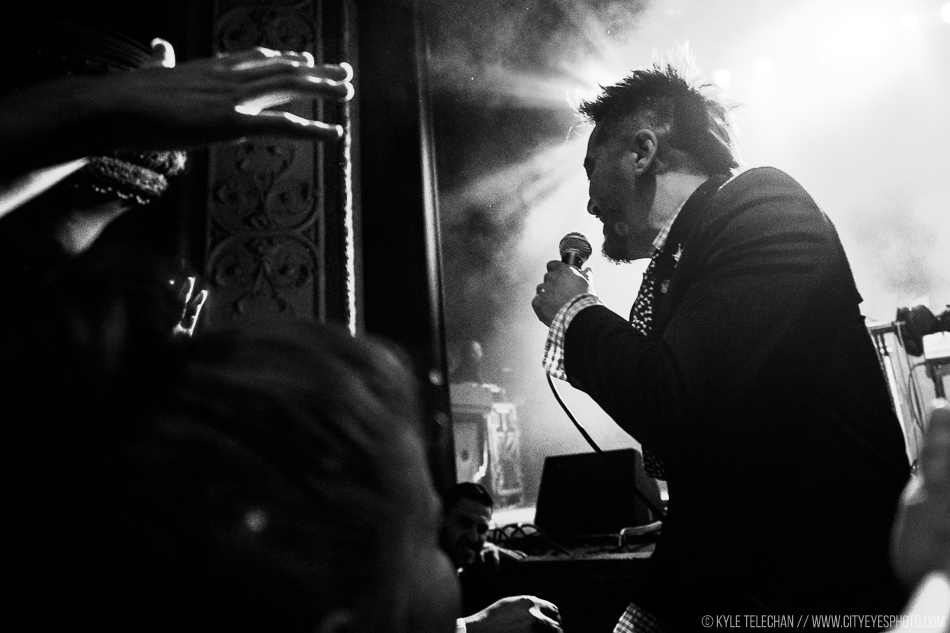 Kishi Bashi finished with an intimate acoustic set in the middle of the crowd. I set my camera to silent so as not to interrupt anyone, but still took very few photos, as I didn't want to get in the way of any other fans, plus, I couldn't help but pause a moment and enjoy the music.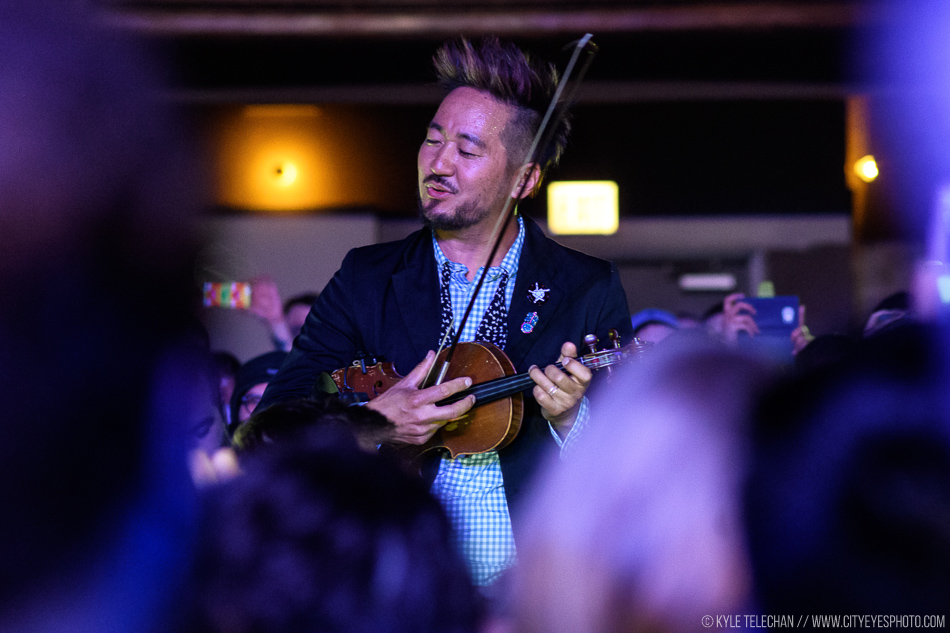 I have honestly never felt more joy, awe, and excitement in a live show than I've felt during a Kishi Bashi show. All of the performers have so much energy. They seem like they're actually having fun and enjoying what they're doing on the stage. They're experimental, creating beautiful music, and more importantly, giving those in the audience an experience that they will never, ever be able to match without actually being there.
Check out an official stream of Kishi Bashi's newest Album Sonderlust here:
Also the titular track of the new Tall Tall Trees album, here: