CMC was shut down in the 70's due to a lack of attendance and suffered a fire in '97 (thanks to Corby for the correction!). To this day,  stands in the streets of Gary, Indiana as a relic of the past – the vast sanctuary, shadowy hallways, and decaying innards a testament to the ravages of time.
After about three minutes of driving around a bit aimlessly, I saw a spire above a few old looking buildings about a street away from me. I navigated my way over and found myself at the base of one of the biggest and most beautiful abandoned buildings that I'd ever seen. The second I ducked into a side door, I knew that I'd found it. To the left, a stage littered with all sorts of clothing and wreckage. To the right, a small room leading into a huge sanctuary.
I left after snapping a few photos and returned later with Elise. Here are the results:
First, we hit the sanctuary. It was beautiful, cold, and quiet. Snow drifted in through holes in the   roof and settled on the brick floors.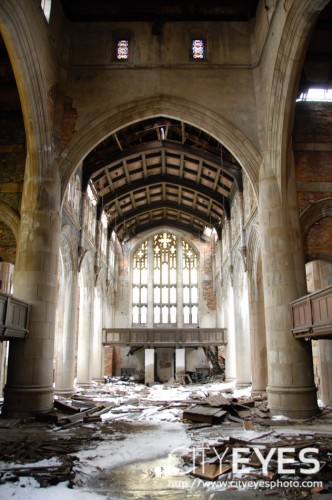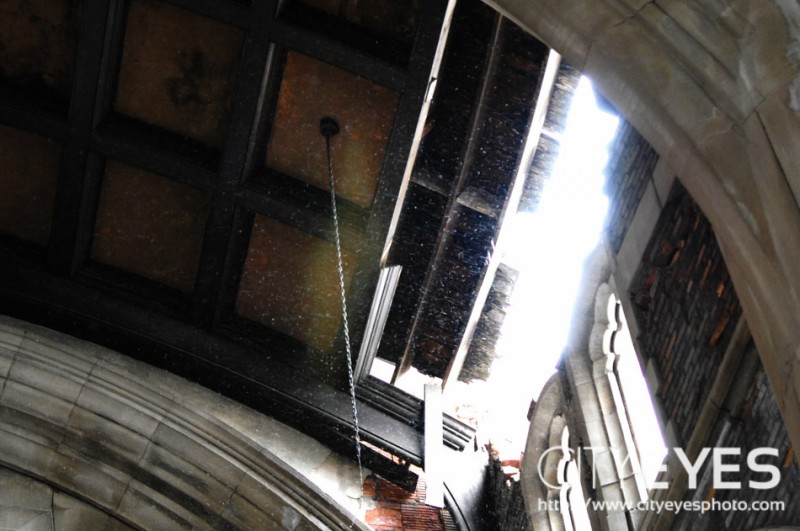 Following that, we made our way to other areas of the building. The theater, long destroyed, showed no sign of snow, but the upstairs auditorium was completely coated with a thin dusting.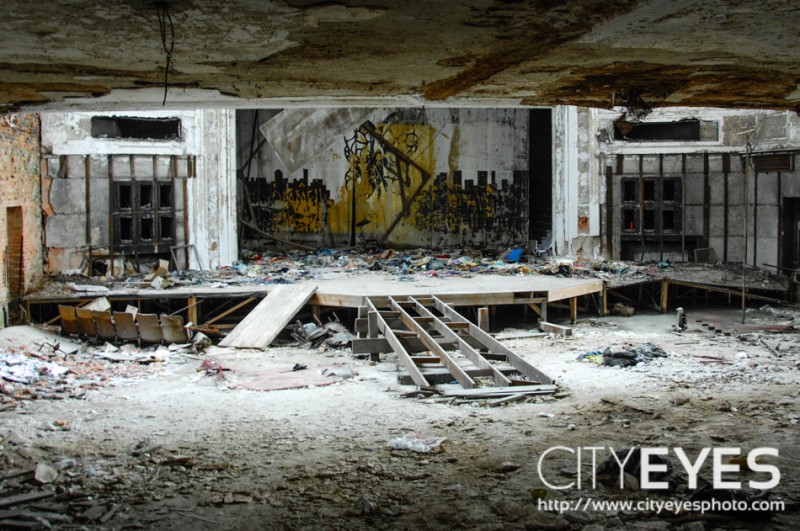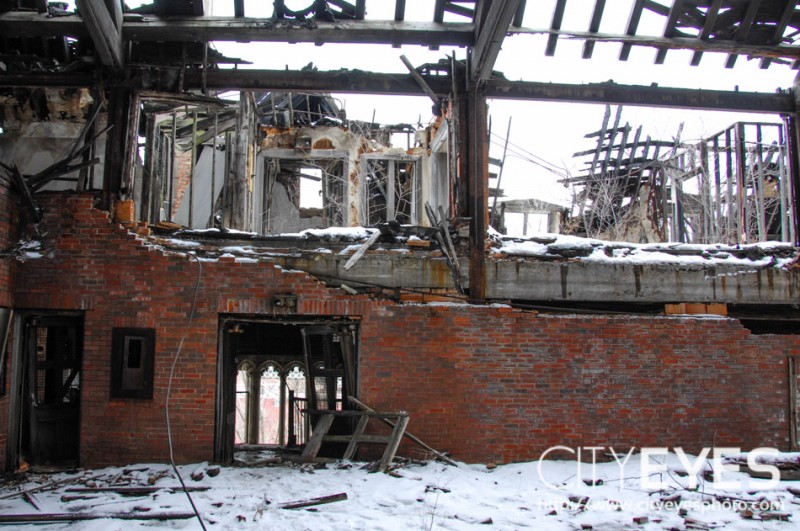 On our way down, we saw a makeshift living room set up. I assume someone moved this stuff for a photo or something, but I'd like to think a crazy man lives here in the summer.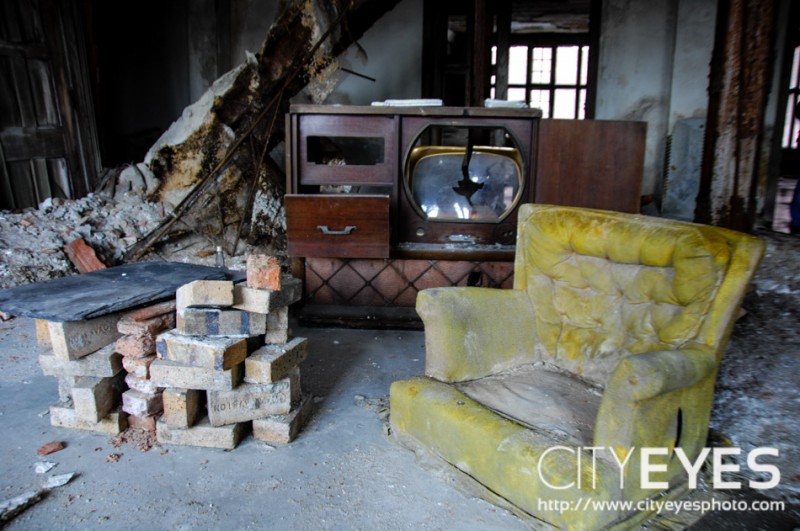 Even long abandoned and freezing cold, animals make this beautiful building their home.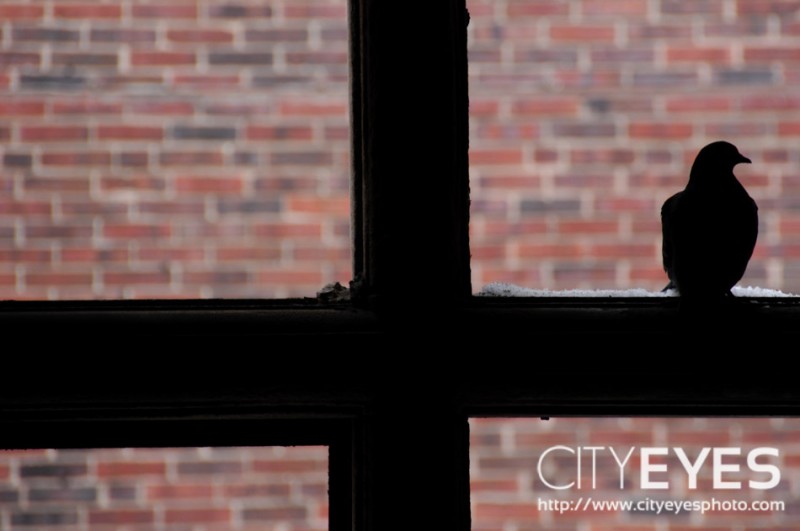 I plan on getting back there as soon as possible to take more photos – we had to give up eventually because the sun was quickly fading and our fingers were completely numb from the cold. I plan on exploring more of Gary with my camera soon in the future, as well as the surrounding areas.
Technorati Tags: urban exploration,abandoned,adventure,building,decay,photography,color,snow,rubble