I loved the place so much that I went back again. Unfortunately, it took me forever to write about it, so I might be a bit fuzzy on the details. More exploration to come! Here are some photos of the abandoned church, as well as explanation.
The rooms in the church show so much decay, it's incredible. This particular room was part of the "school" section of the building. The ceiling had fallen in and there was a single chair left. Further in, evidence of looters. The ceilings were torn out and stripped of all valuable materials.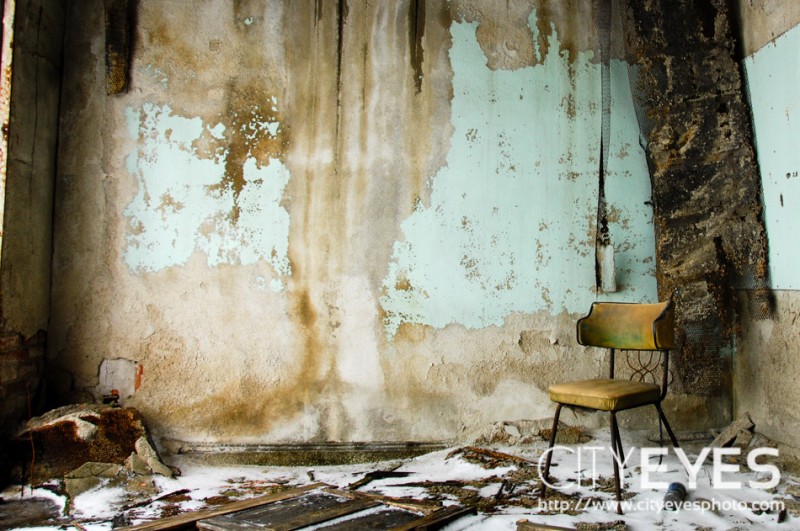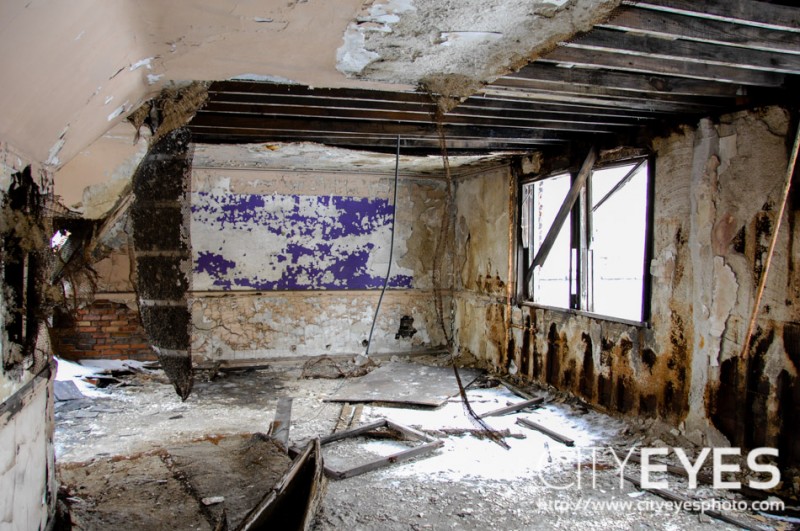 I climbed to the top of the church as high as I could go and came upon a pile of cinderblocks against the wall. Luckily, they had been securely placed (or frozen), so they held my weight without collapsing. I lifted myself up through a hole in the roof onto a rusty old catwalk and found myself at the top of the steeple in the main sanctuary area (more photos of that on the post before this one). It was pretty high up and I was nervous, so I got down there pretty quickly.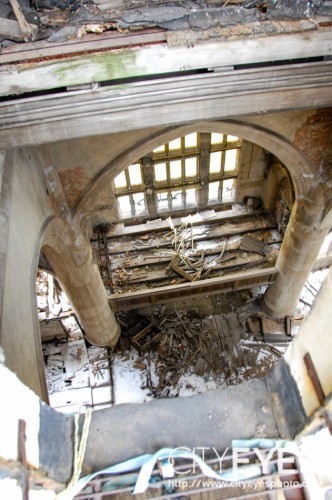 Some of the rooms had some pretty interesting graffiti in them.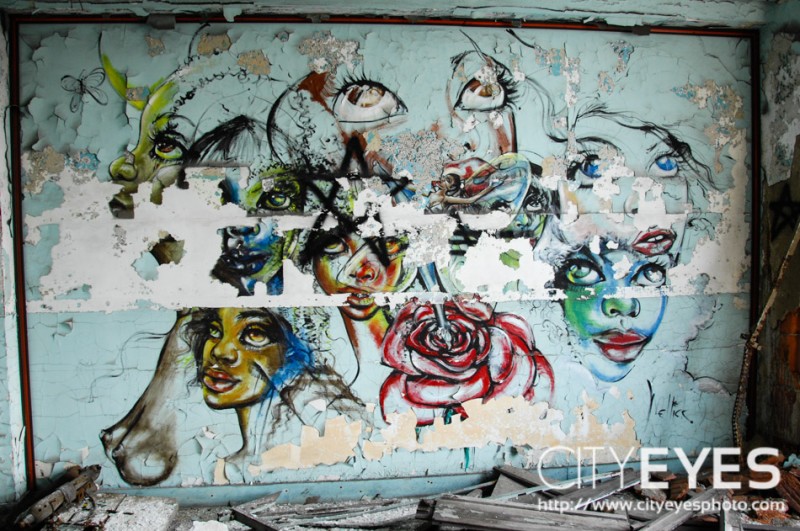 The floors in some of the rooms were completely covered in a layer of ice. Others were covered ankle deep with clothes and toys.
Finally, we ventured down into the basement. We hadn't thought of bringing flashlights, so we were navigating using the light of our cell phones. It was an ominous place. I found a piano from the 1800's, but couldn't get a shot of it due to the poor lighting. I was able to get a quick shot of a hole in the ceiling.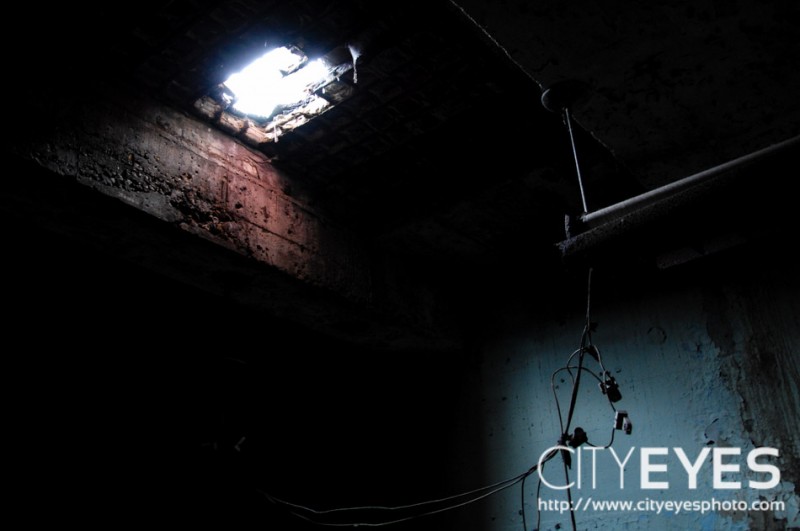 The last place we visited seemed to be where the fire started – an abandoned bookstore in the storefront area  of the church. There were so many neat things there. We found a poster announcing the original release of Stephen King's "Carrie" as well as a giant poster of "The Fonz" and a Mork and Mindy book. I also found a stack of resumes from the 70's. I might post them – important information blanked out – in the future.
More exploration to come.