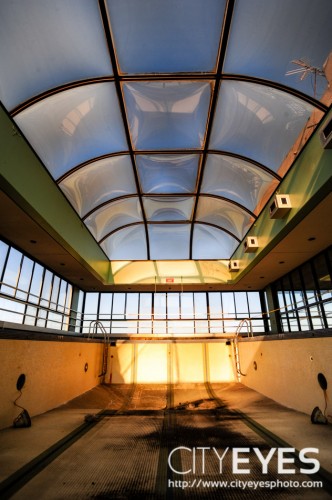 I spent my Sunday exploring an abandoned hospital. It was amazing.
The hospital closed due to malpractice – doctors were recommending unnecessary surgery and allowing patients to undergo operations that they didn't need. Now, the hospital is a mildewy mess – the carpet squished beneath my feet with every step, tiles were curled up from the moisture, and the air was heavy with the smell of must.
We made our way into the building and found ourselves in the dark basement, murky water resting at the base of our feet.
First, our guide (A guy Jordan that I met through flickr, awesome guy, by the way), led us up to the top floor of the nurses residency building to the pool where we hung out for a bit. A skylight let the sun through and almost managed to light up the murky surroundings.
We made our way through the residency building. Every floor was pretty much the same, but I snapped a shot of one of the more furnished rooms.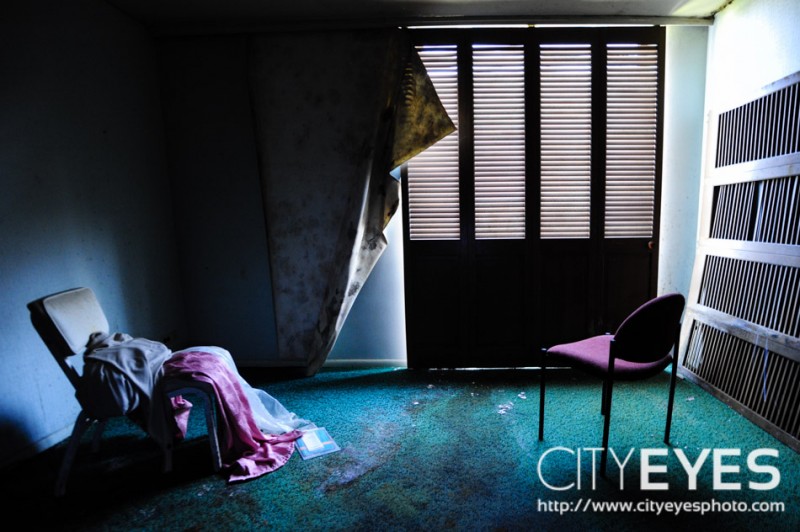 From there we made our way to the records room – a room literally bursting with rows of files and books. Books about autopsies, books about surgeries, files about people who were admitted and people who had died, microfilm, birth records. Everything.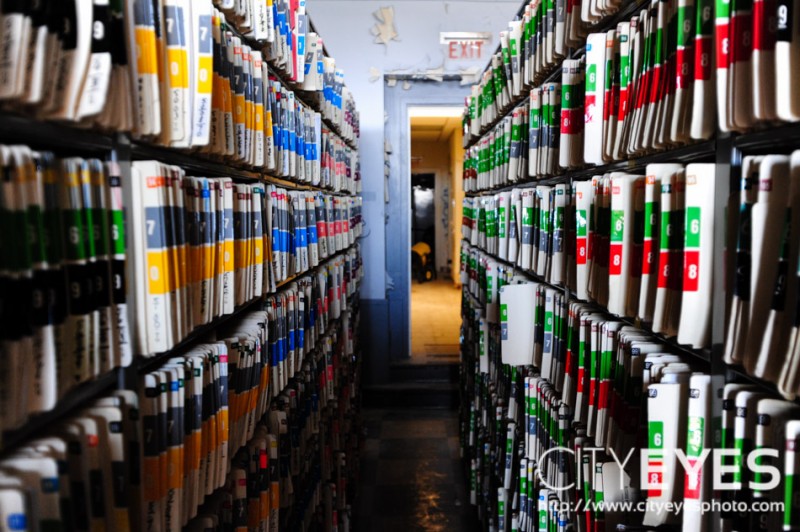 Various microscope slides were stored in small containers around the room: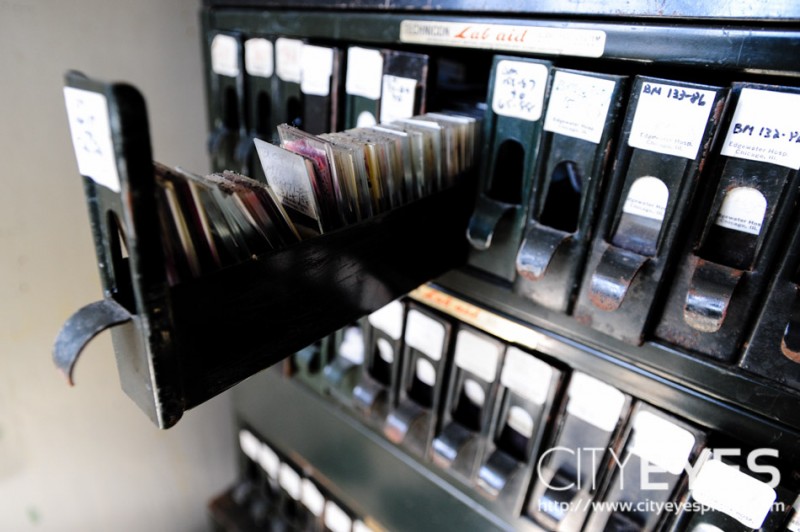 From here, we wandered:
We found a room covered in dust from a fire extinguisher: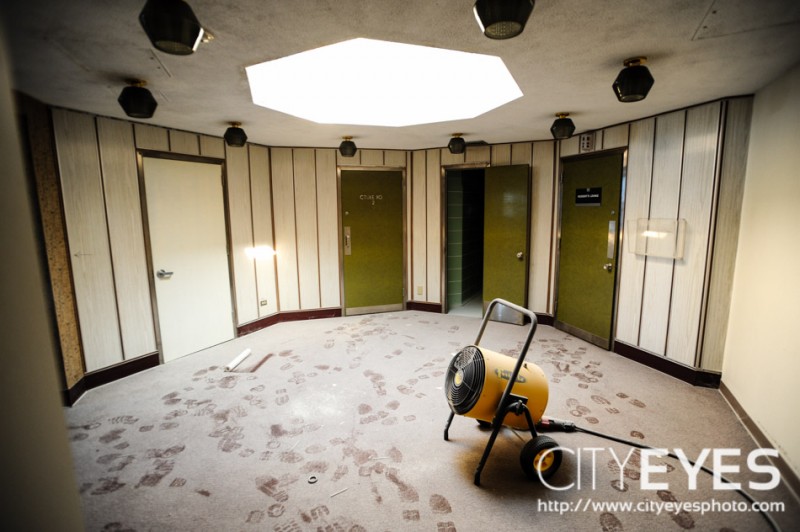 Corrosive materials: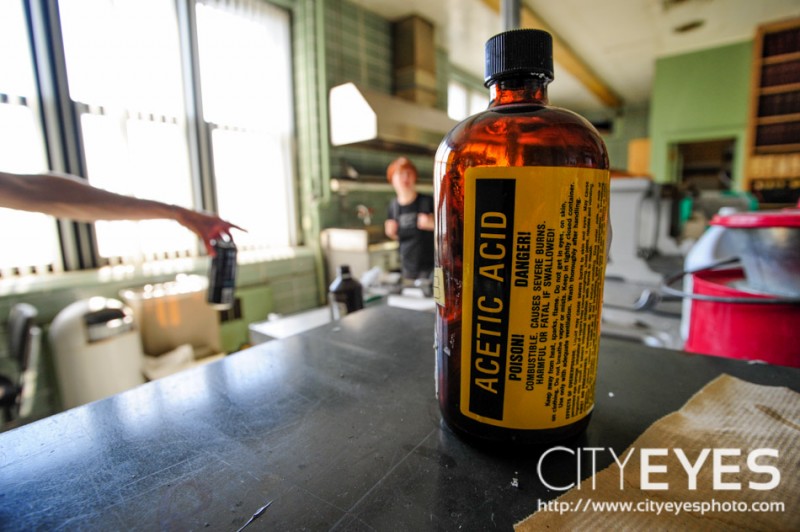 Until we had some fun. We found a hyperbaric chamber and a ton of scrubs, so we decided to screw around a bit.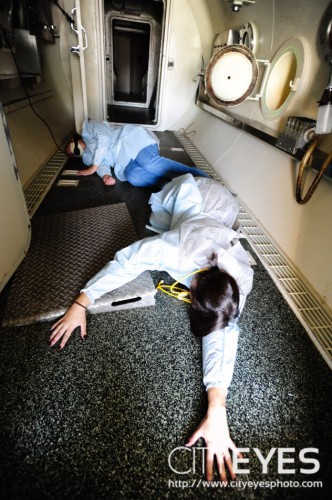 More photos, as always, on my flickr: