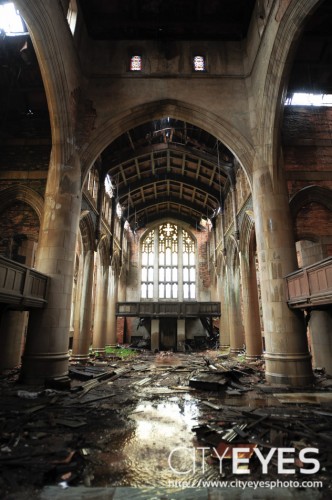 Here are a few more shots of one of my favorite places in the area. I've been busy at the paper with all of the floods going on in the area, but a forced detour due to the closing of a highway and a bit of lucky downtime, I managed to stop by to take a few shots.
In the rain, the church takes on a whole new mood. Water floods in from the ceiling and collects on the floor of the once great church. The brickwork is exposed where the water hits, dirt washed away. Water runs down the limestone pillars. The pounding, pouring rain gave the church a completely new feeling, almost as if it were alive again. It was absolutely beautiful.
I took a photo or two of the sanctuary before deciding to explore the rest of the building again. I made my way into another room and made my way up some stairs.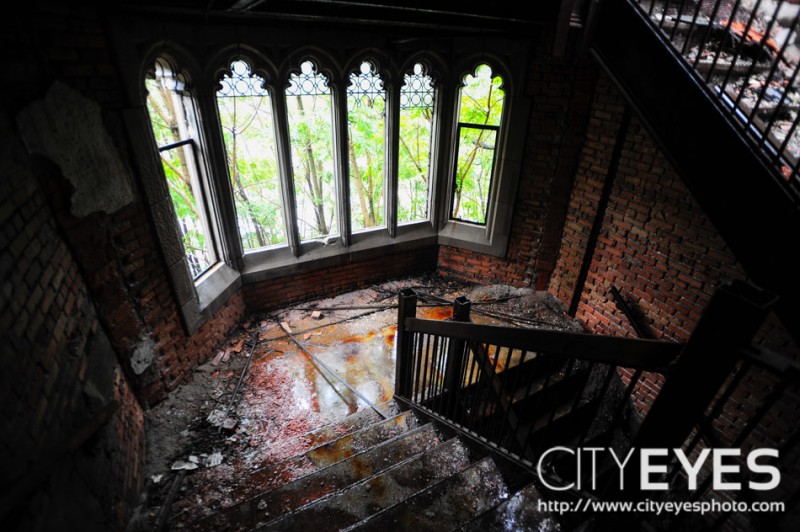 I climbed up into the church bell tower in order to get a shot from above. I knew that I probably wouldn't be in the area next time it was raining so hard so I figured I'd capture the moment.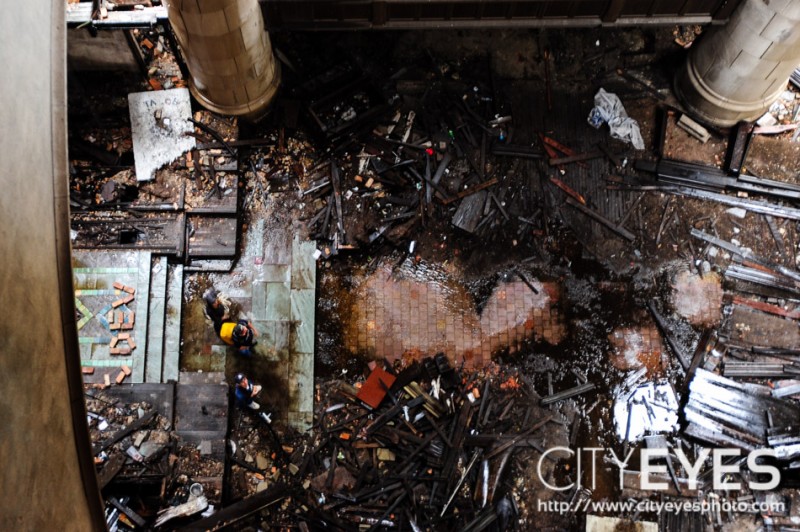 On my way down, I stopped by a room that I've always liked. The floor was an inch deep with water. In the winter, the floor of this room is often coated with ice. Today, water gathered.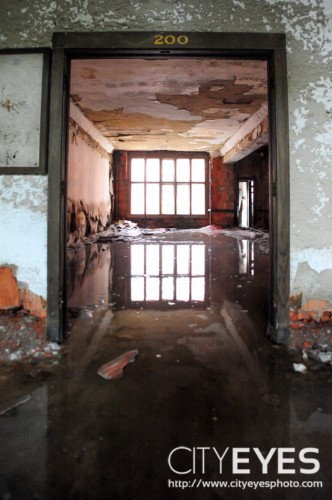 Finally, the result of exploring a very wet abandoned church: