Exploration Catch-Up first post:
First off, an abandoned hotel.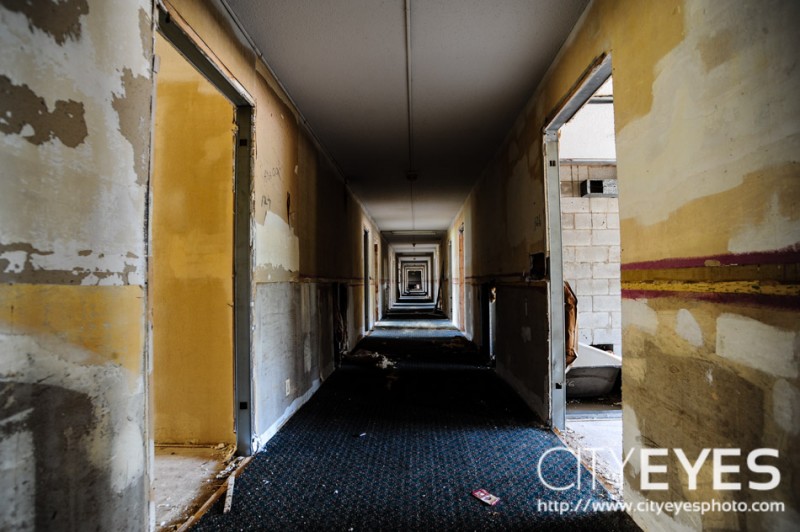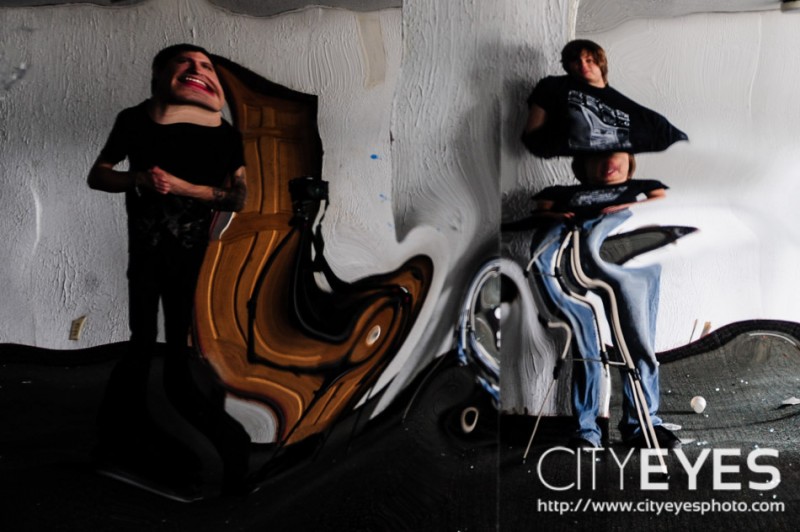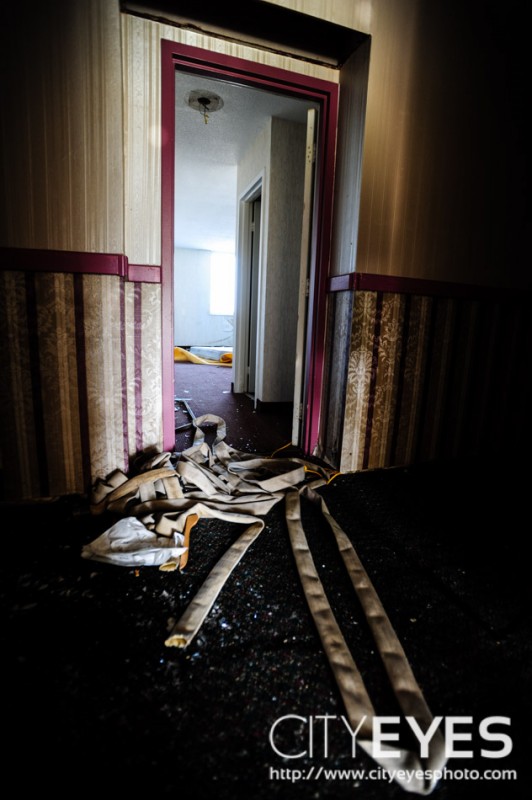 Second, we hit a schoolhouse in the area. Built in 1922, it has been shut down since somewhere around 1960.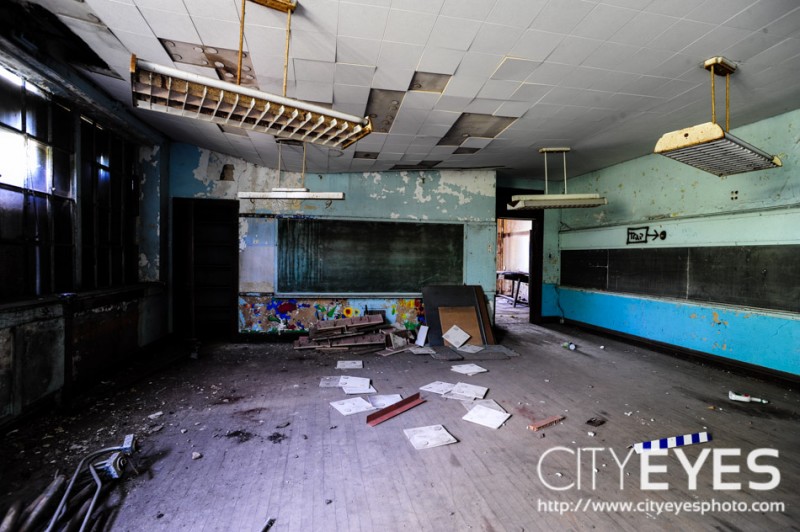 This hallway is actually in the basement. Originally, it was made of poured concrete and could withstand the blast of an atomic bomb.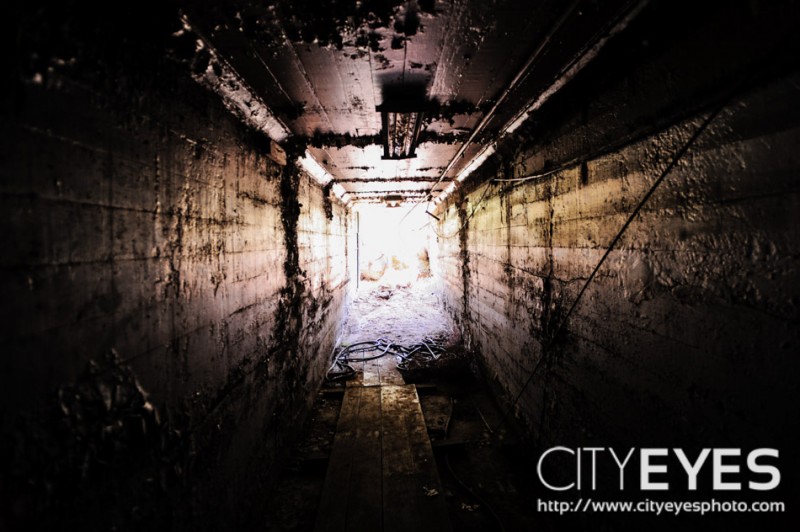 Some of the cool paintings we found in the building: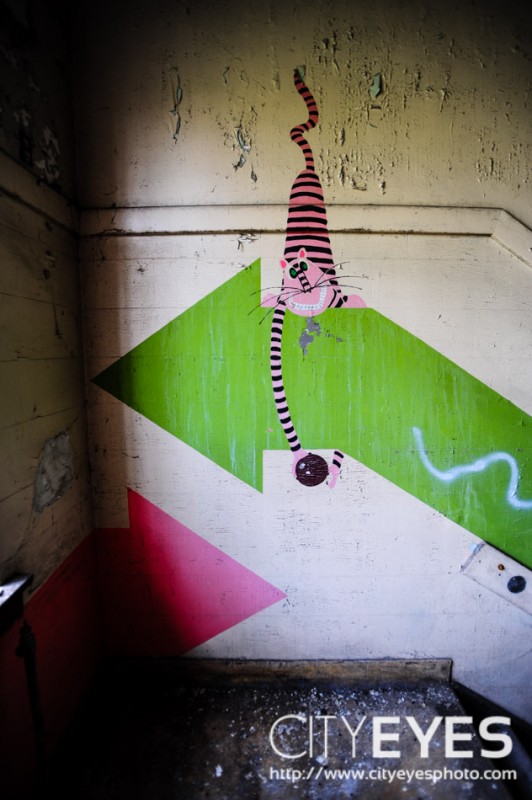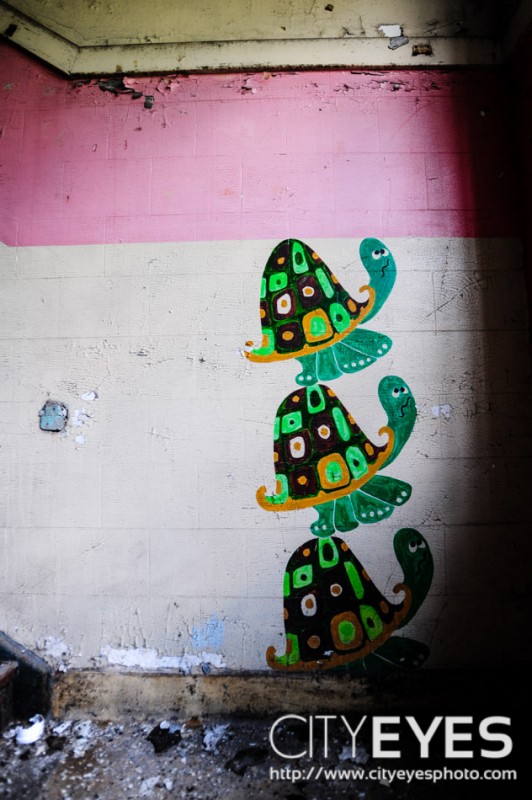 For some reason, a single chair and desk were all that was left in this room. The floor was drooping pretty badly, so I didn't spend too much time tromping around up there. There was a hole in the ground that led to a classroom below: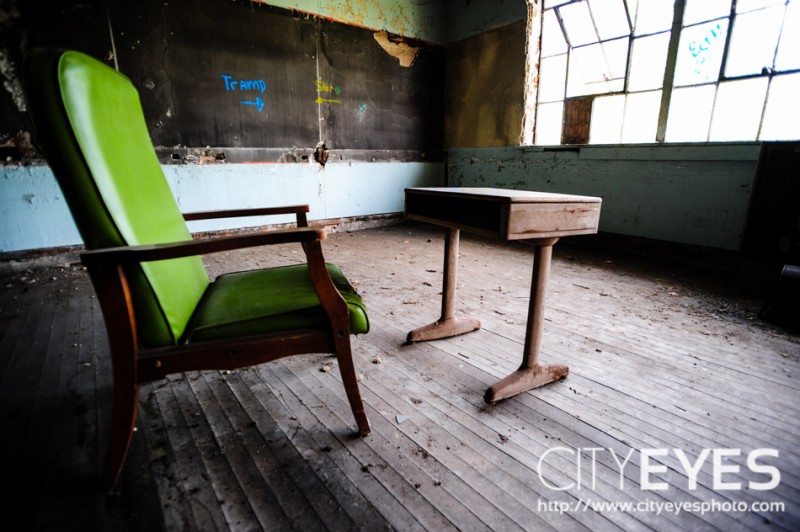 There were a lot of weird things painted around the building: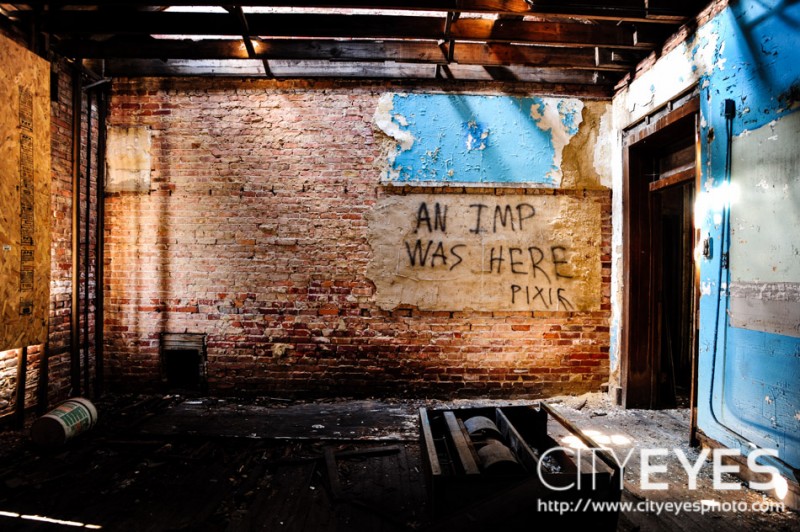 One last photo before we left the school – Jordan taking a shot in the stairwell: