Ok I'm back after a few weeks of slacking for some more uploady goodness.
First off, I returned to the hospital complex that I went to last time. We explored a few different buildings, although I didn't get photos in many of them because it was so dark.
The nurse's residency was one of the places that we hit. The bottom floor actually had a boarded up ballroom with wood floors, chandeliers, a fireplace – the works. There was even wood left in the fireplace from the last time that they had extinguished the flame before they abandoned the building. We walked up a few floors to find room after room.
Colorful rooms, they were painted with almost childlike colors contrasting with the dull decay of the hallway.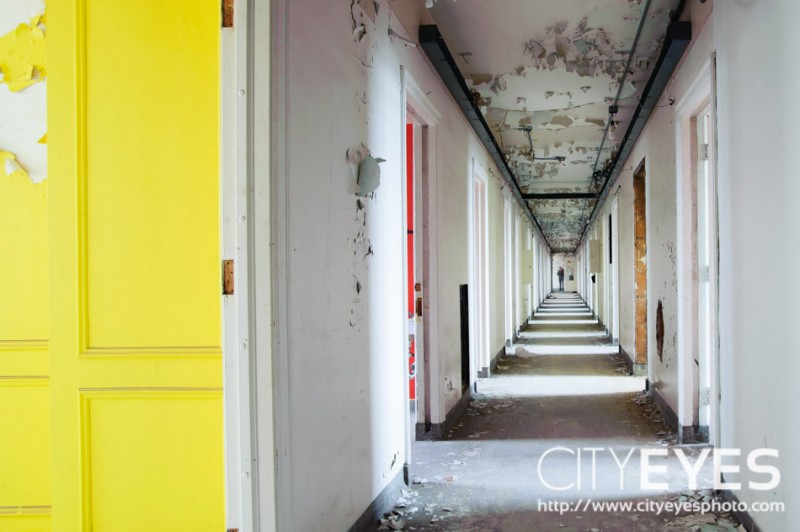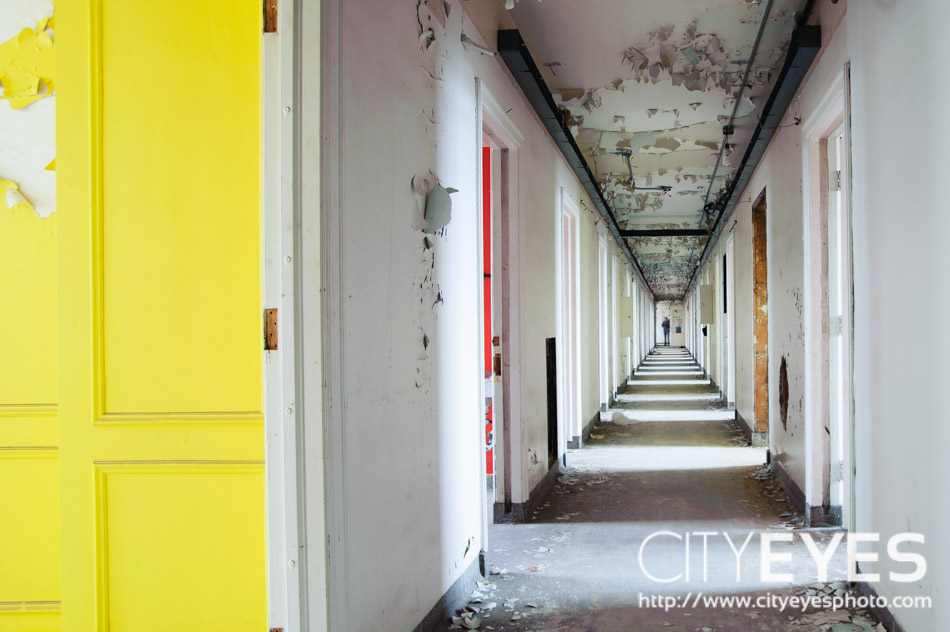 One of the rooms was inhabited by a particularly successful bum.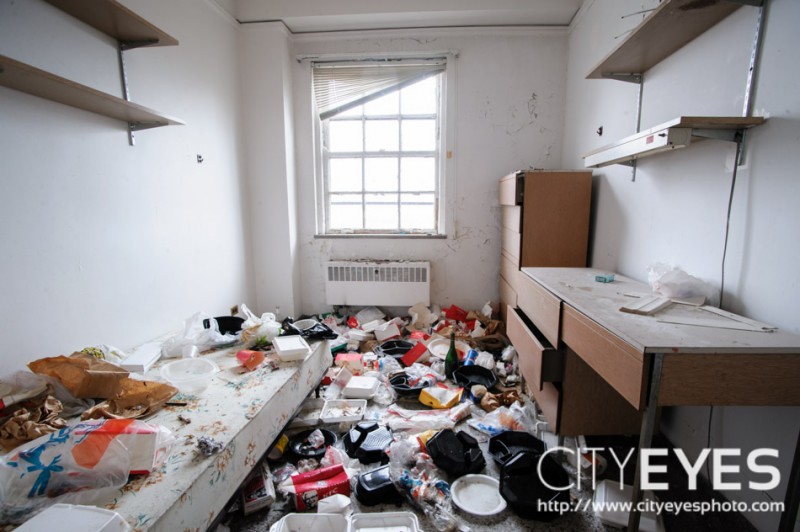 We wandered into an animal testing facility. Jordan was a bad monkey.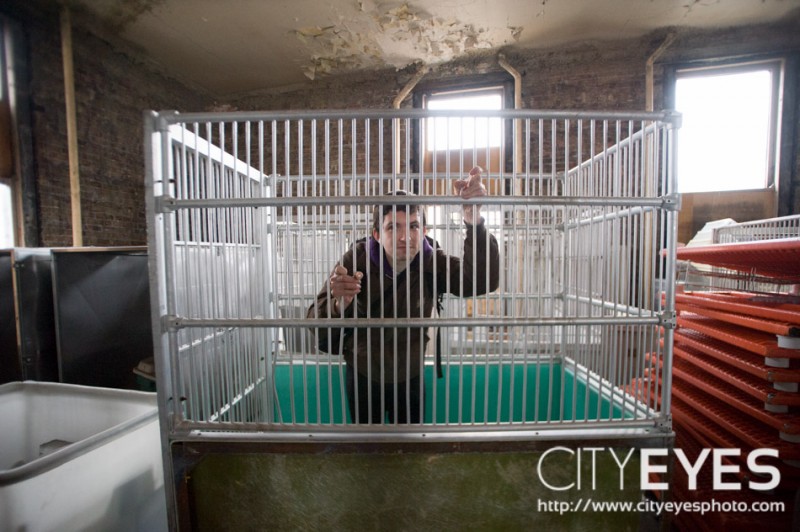 In the same area, they were storing all sorts of medical equipment: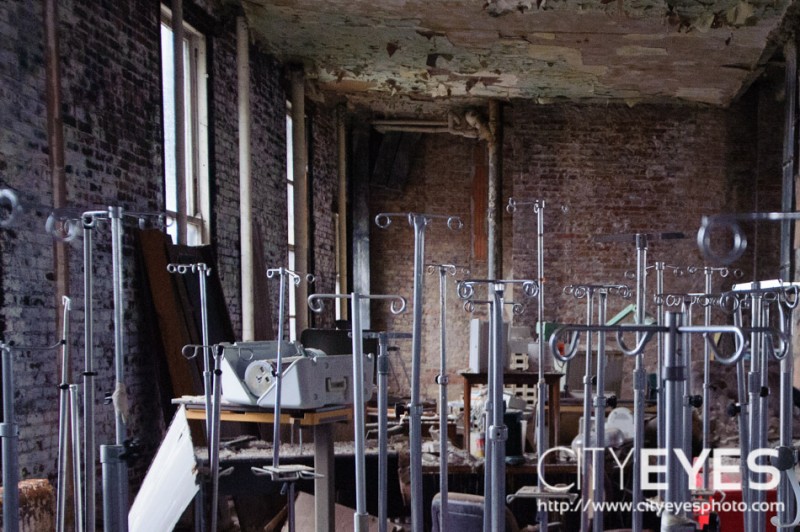 To see more of my abandoned photos, check out my main site: http://www.cityeyesphoto.com/index.php?x=browse&category=29