I hit two silos a while back, figured I'd put them both together. The first was an old grain silo. I have no history on the actual building, but it looks to have been active before the 60's and maybe even as far back as the 30's. The inside was almost too dark to take photos: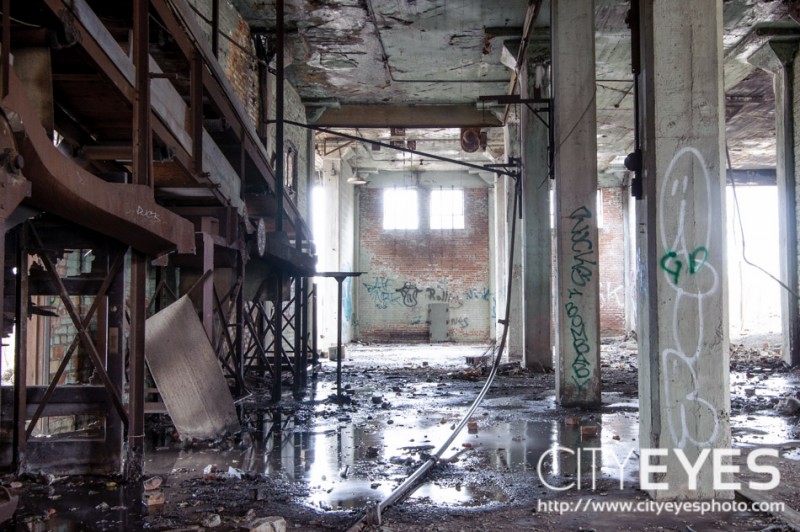 We climbed up the hulking structure, crossing frighteningly decayed cement walkways to get to another section where we could climb to the top. I took a quick photo of some of the coolest industrial equipment I'd ever seen: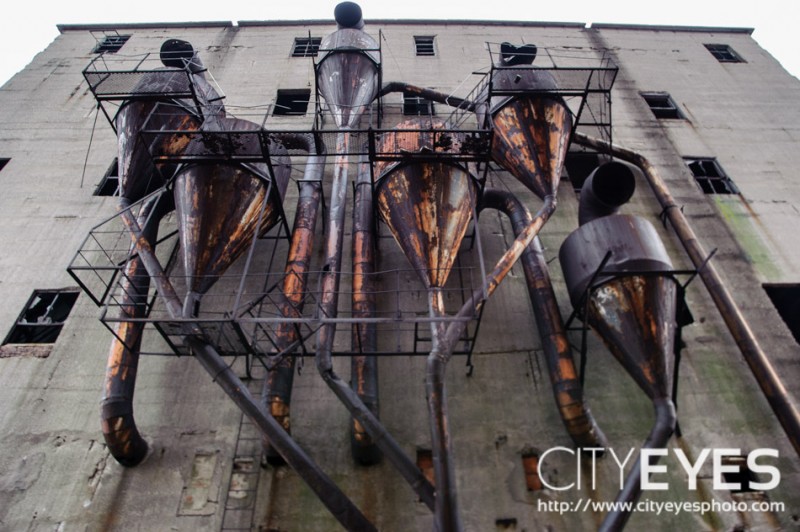 The relative darkness of the inside compared to the bright winter day made it difficult to take many photos. I snapped one more shot before leaving that I really ended up liking. It turned out looking like it was processed, but this went straight from my camera to my computer with only a little leveling, temperature correction, and sharpening in between: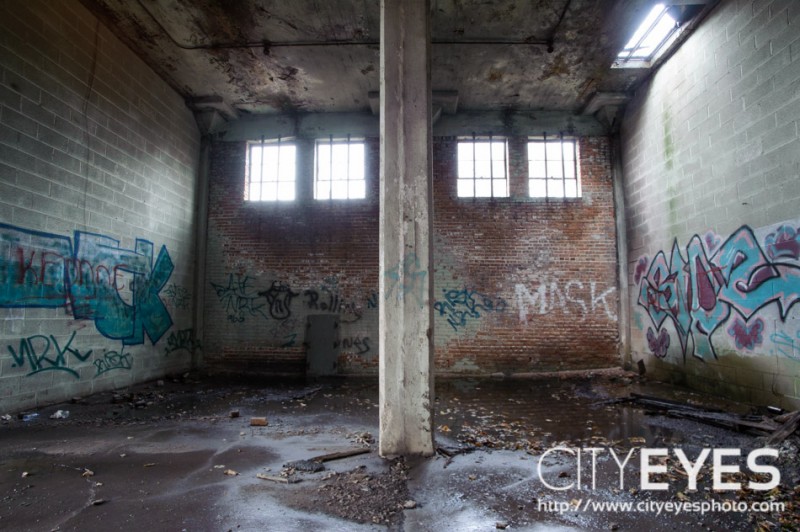 The second silo, oddly, looks like a gigantic castle. We didn't know exactly where it was, but we followed it's hulking presence on the horizon until we finally were able to park across the street and wander to it from there. We walked along some tracks until we were right next to the structure.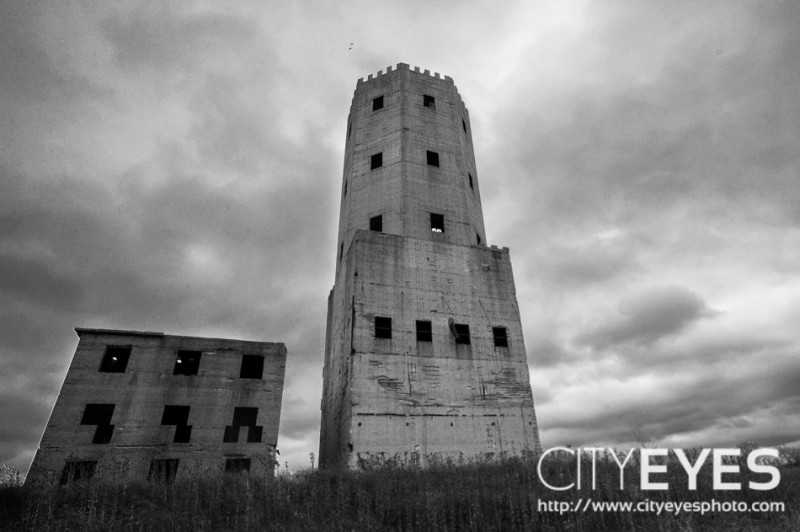 The inside of the first part of the silo was dark and full of dirt. Long rains had obviously washed in every surrounding bit of soil, which cascaded in through the windows. Small holes in the concrete let the light in. Unfortunately, there was no way to the higher floors as time had taken its toll on the steel ladders, which were either sprawled on the floor or barely intact.

As we walked from the first section the second, I took a photo. The wind between them was unbelievable.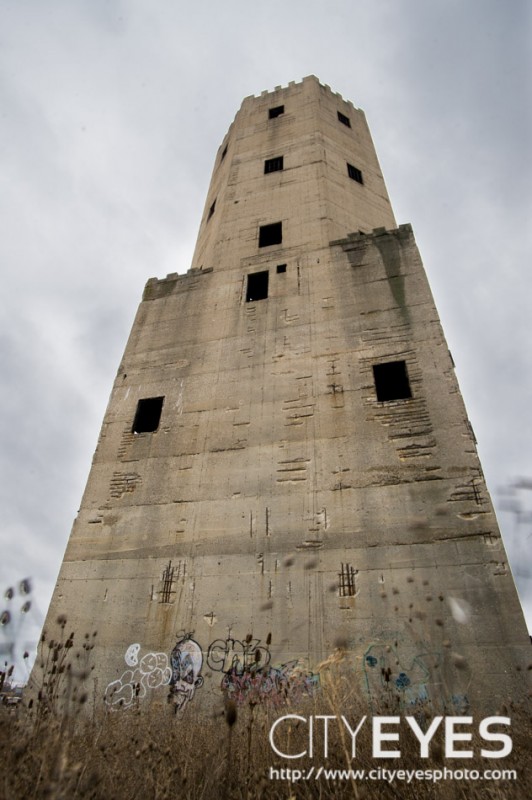 There was very little in the second area past the same dirt and holes in the first. Jordan pointed this out to me and I thought it was pretty hilarious.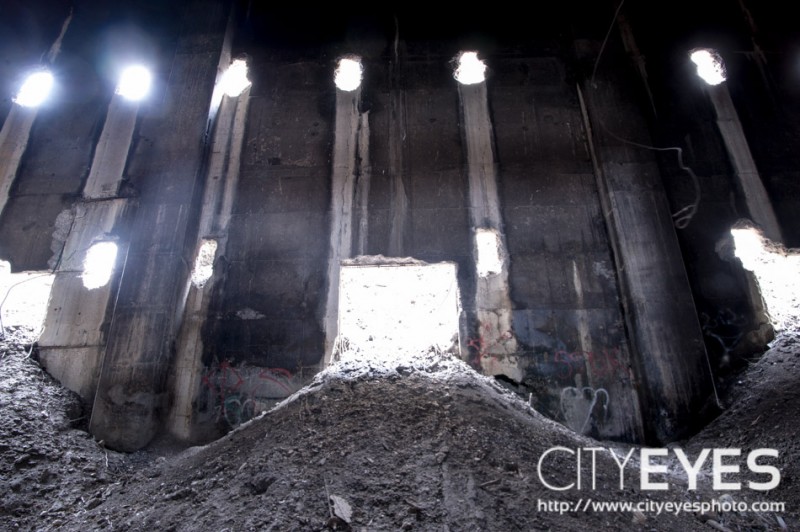 To see more of my abandoned photos, check out my main site.