I've always been inspired and excited by the Chicago Marathon. I'm not a runner myself, but it's incredibly interesting to me to see how people react to pushing their bodies to the limits. In the past, I'd shot the event for the paper, but this year I had to get by without a press pass. Combine that with heightened security, and I ended up having far less access than I'd been accustomed to. No prep, no start line, no finish line. That said, here's what I got!
After being turned away from a bridge over the starting stretch, I decided to try my luck a bit further west on Jackson. In the past, I had started on the BP bridge to get the starters, but for obvious reasons I was unable to gain access this year.
I was able to head off the front-runners a few times even though I was on foot by taking my regular route, which was down the 2 mile stretch back to the corner of 16.5. It's insane to me how little time I actually have to get from one point to the other given the fact that I'm walking a mile or two for the 16 that the athletes have to cover.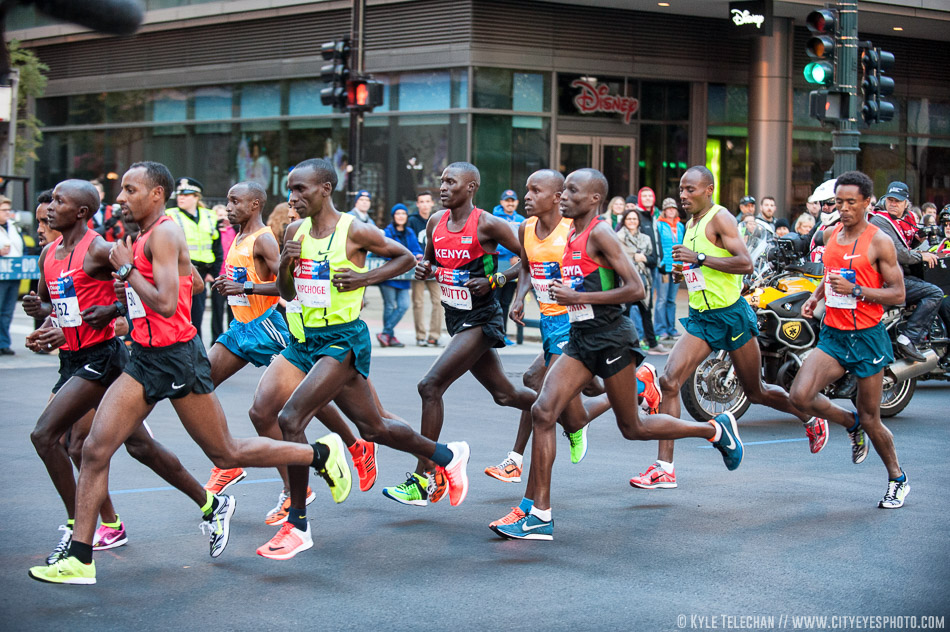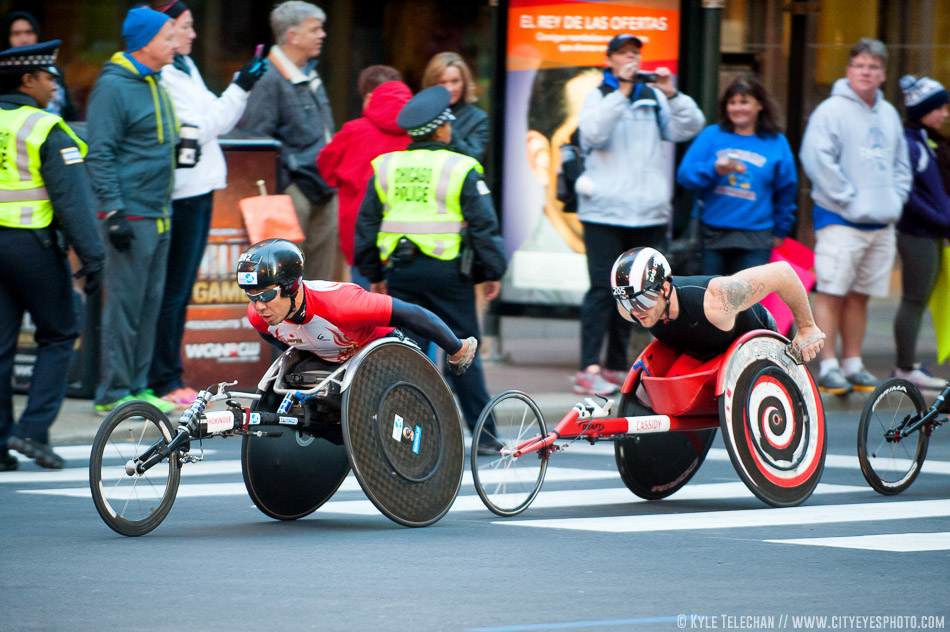 Kipchoge, who took first, is the guy in the yellow/lime green second from left in front.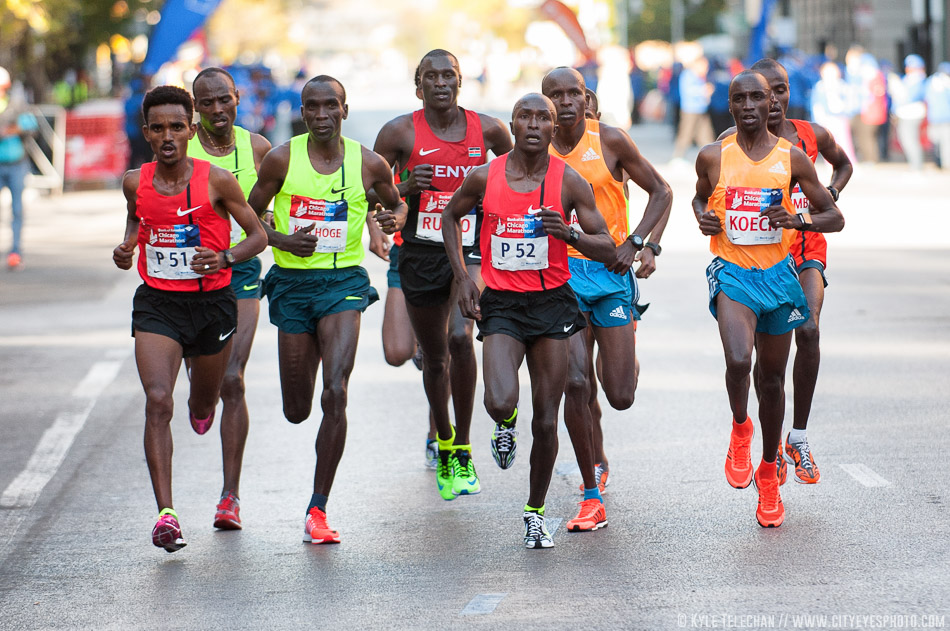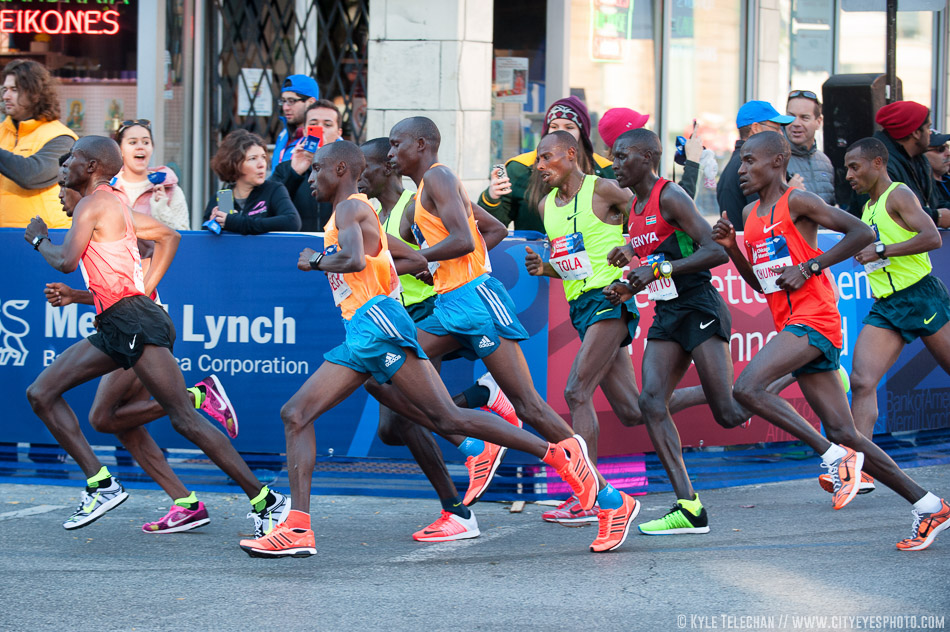 After the elites finished, my only goal was to take photos of my wife and her friend at specific checkpoints, so I had a bit of time to mess around and take photos of random participants and supporters.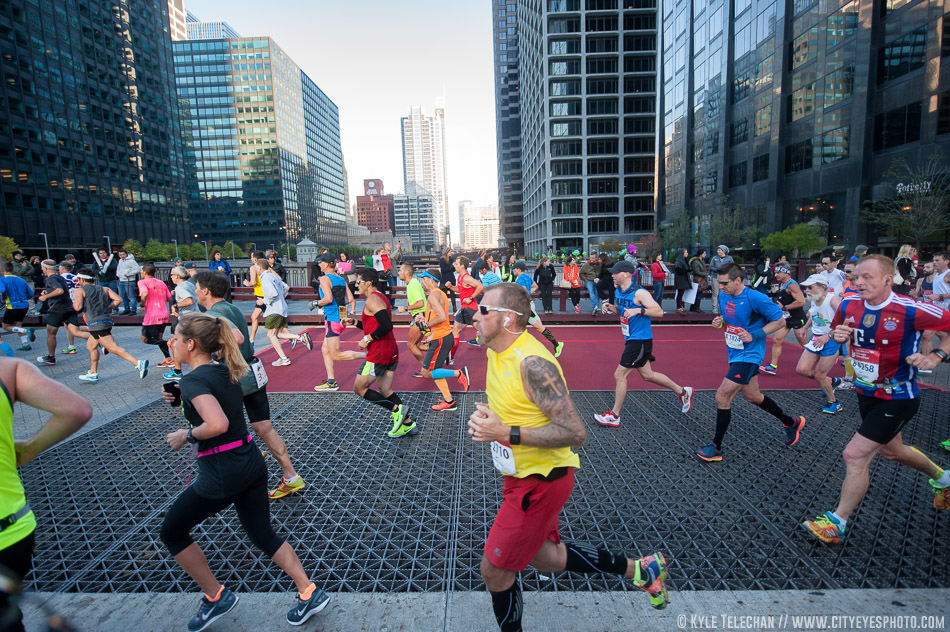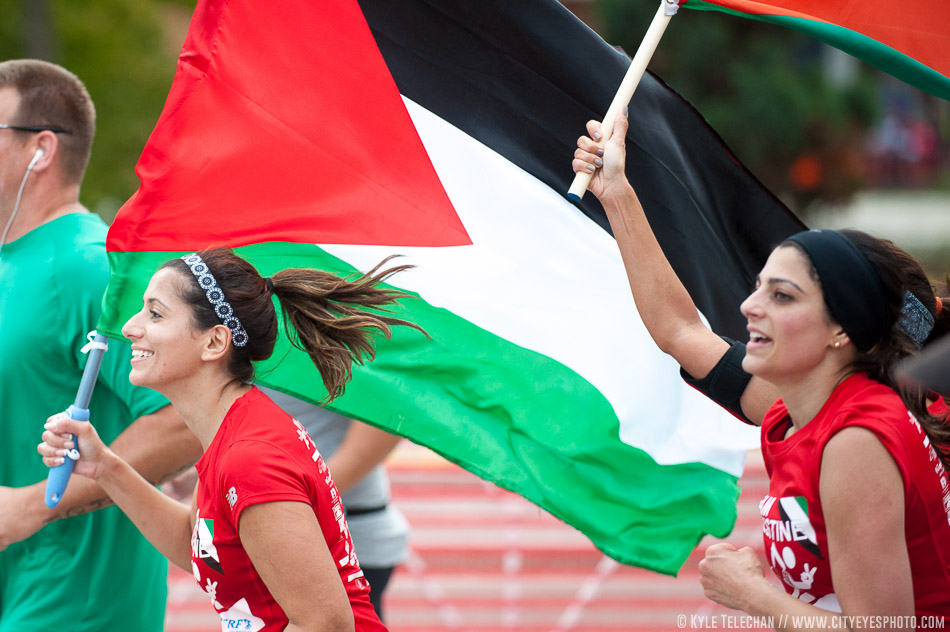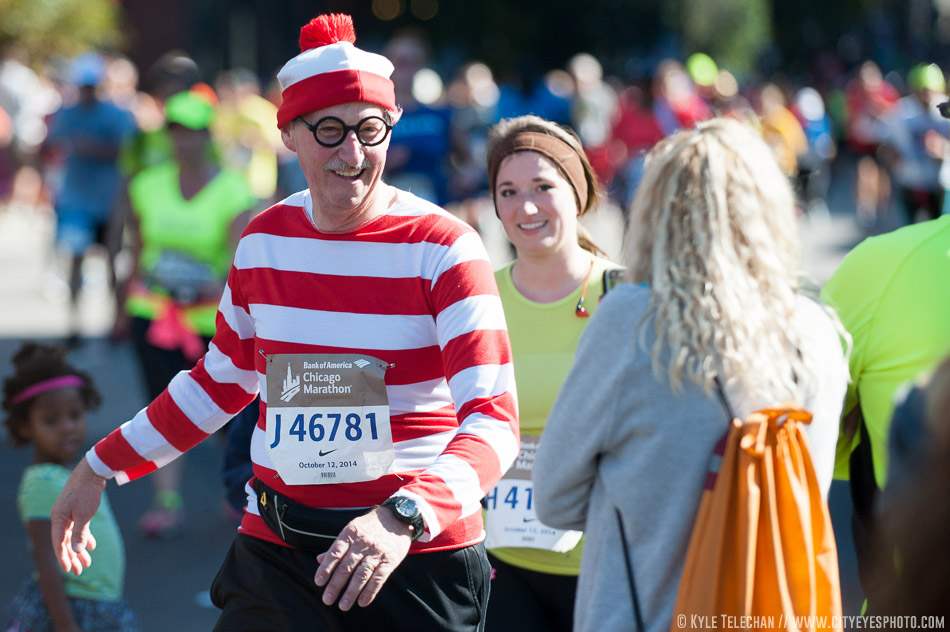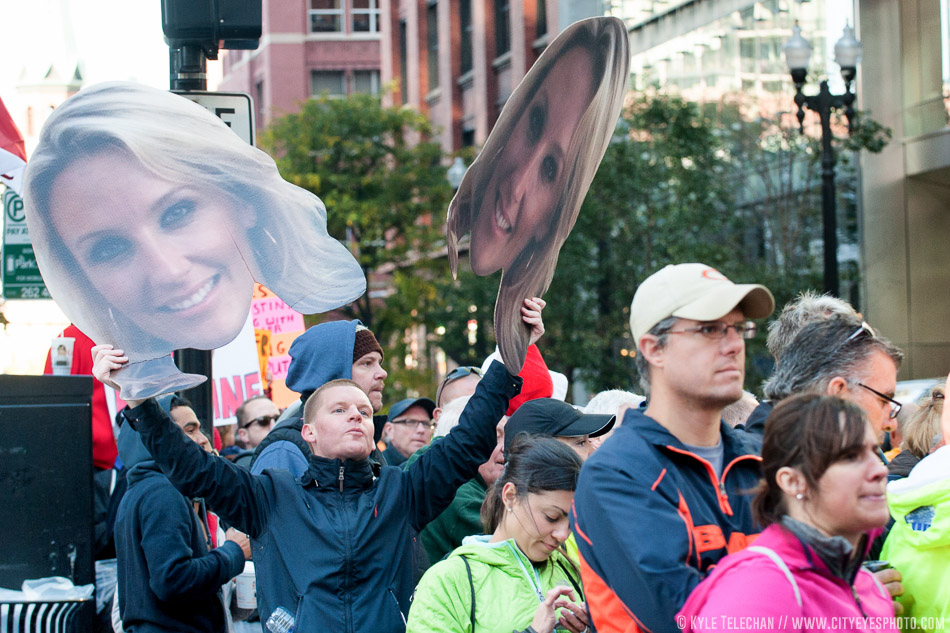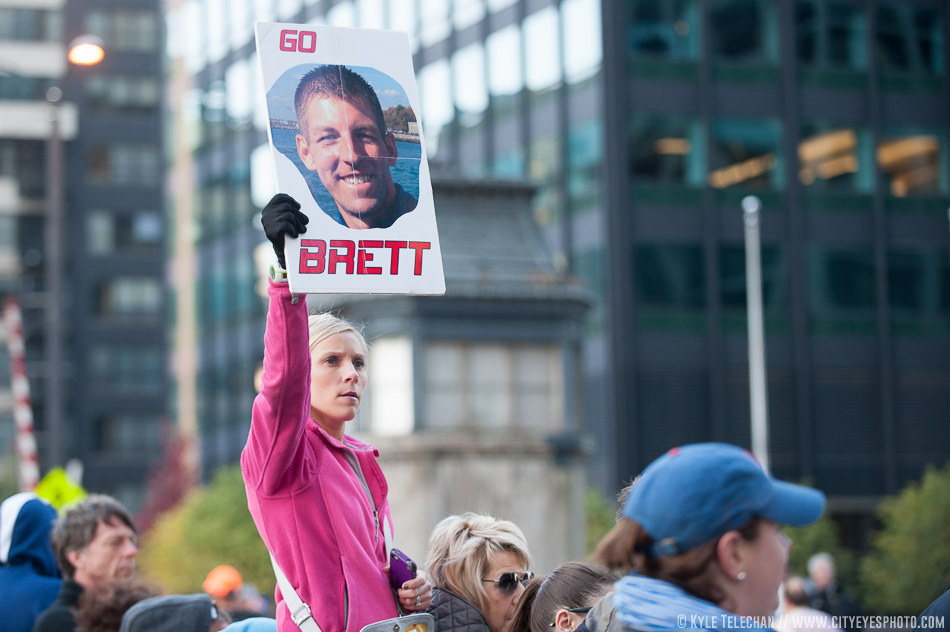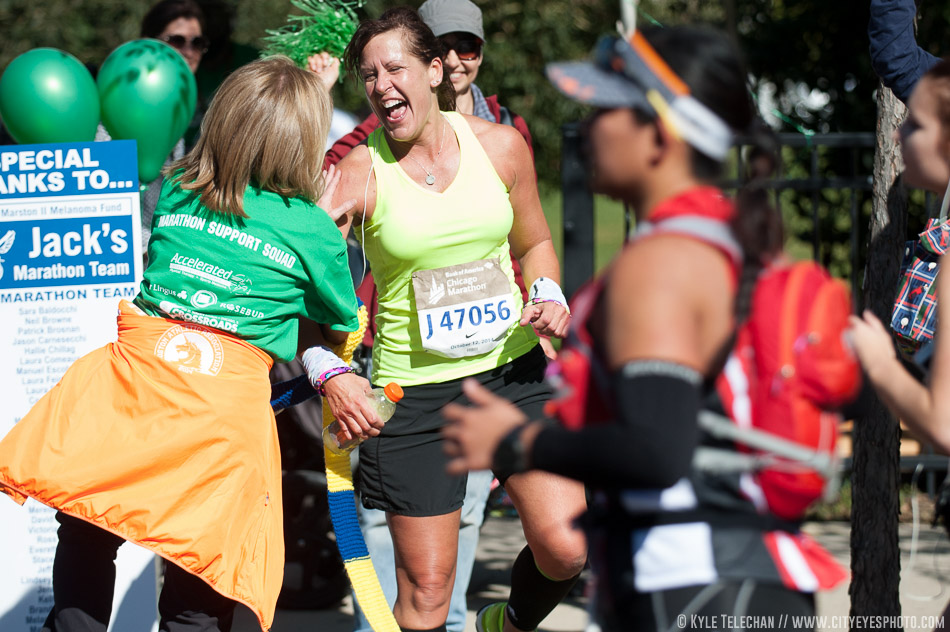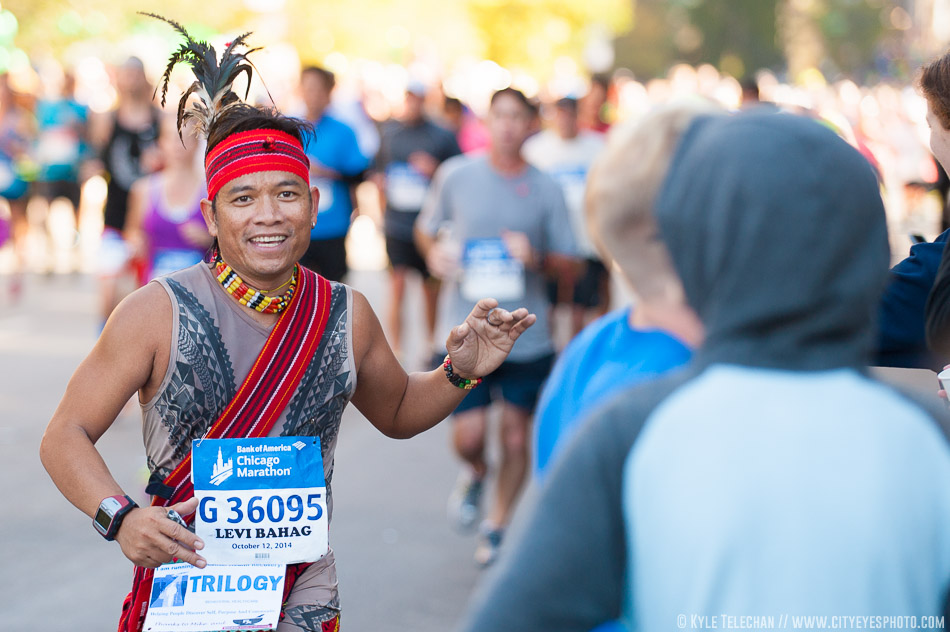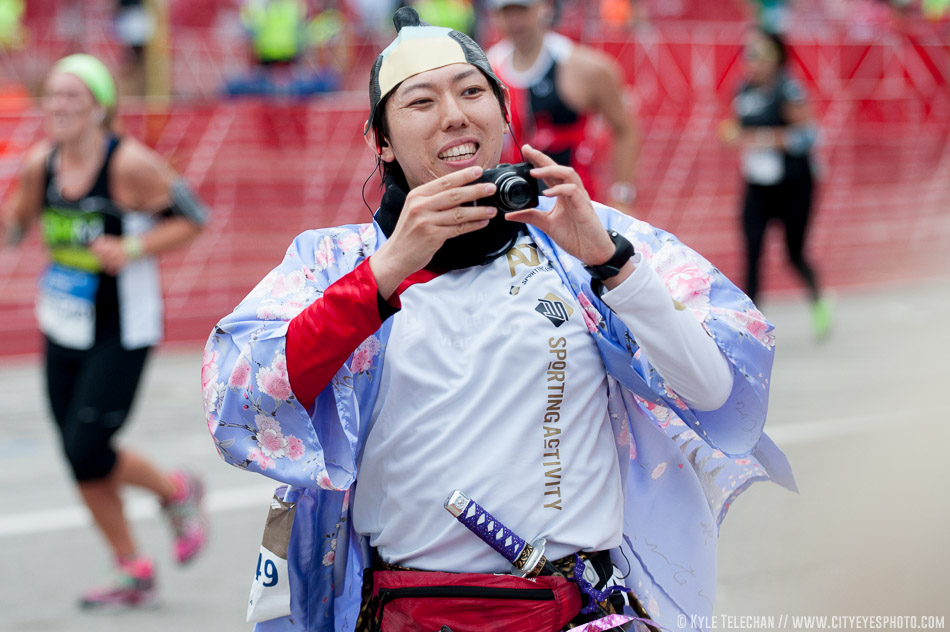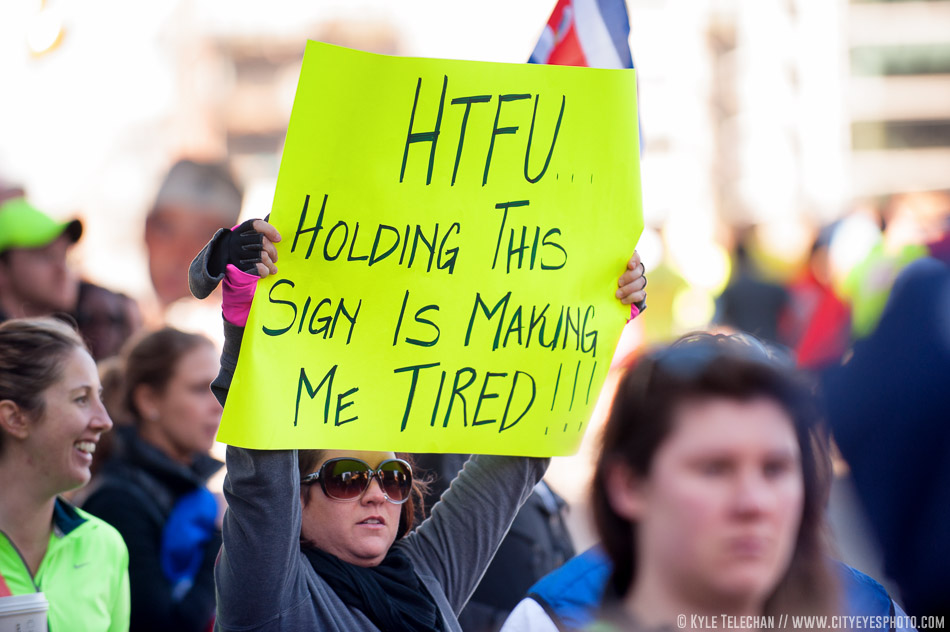 Apparently this guy does this regularly. He's named "Doctor Dribble". Check out his twitter for a photo of his hands after the whole 26.2. Insanity!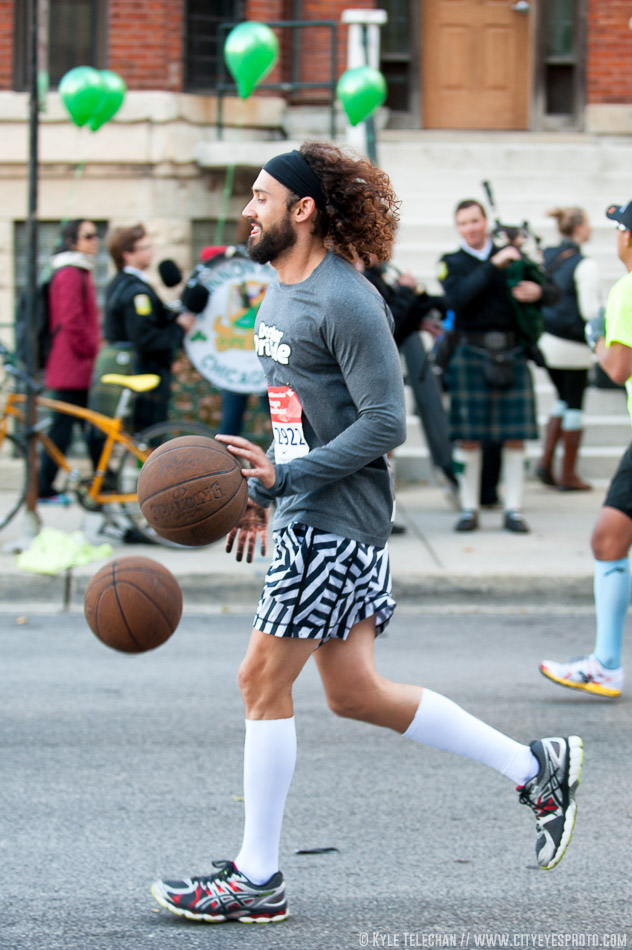 Since the finish line was cordoned off, I was unable to get any photos of people actually crossing (sadly, these were always my favorite shots in the past), but I was able to position myself near the final uphill 500m before the finish line. This particular guy, helped by two friends, started cramping up the second he rounded the corner. The crowd was going wild for him and his friends helped him along.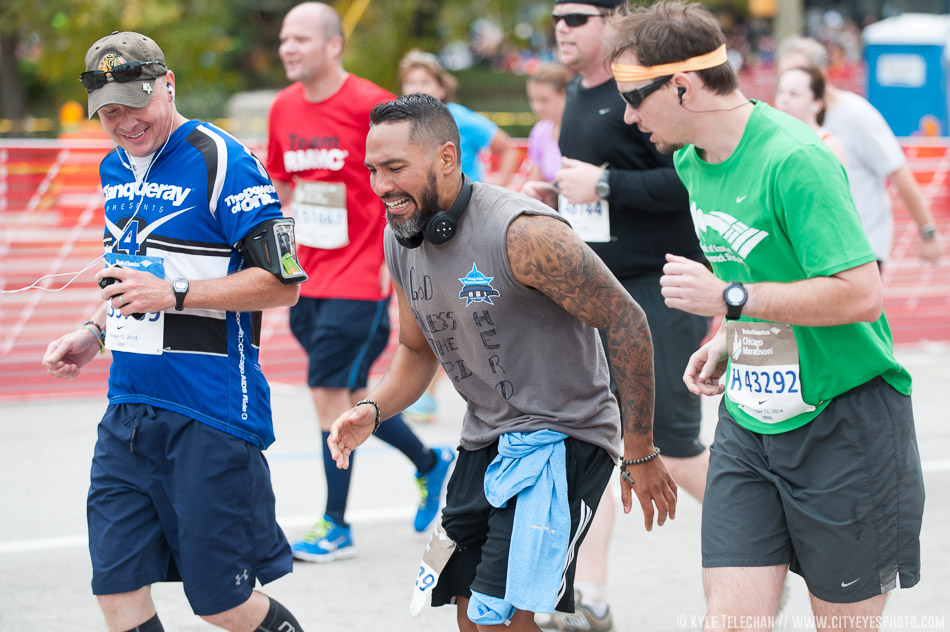 And finally, the reason I made it out this year, my wife (on right) and her friend Becca. They finished and I couldn't be more proud of them!