I was lucky enough to pretty much stumble upon the State of the Art of Architecture Exhibition at the Chicago Cultural Center on its final day. Glad took the time to visit because it was incredible.
The halls, which were beautiful already, were full of exhibits demonstrating various architectural philosophies. They ranged from abstract ideas to concrete architectural layouts, but everything was interesting.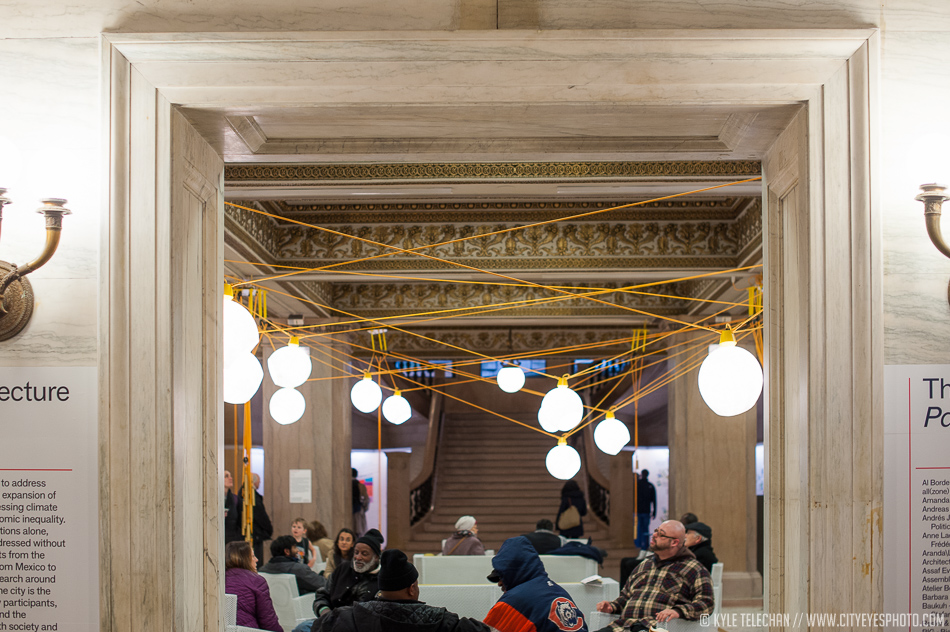 Of course, I can't visit the Chicago Cultural Center without obsessing about the beautiful building. The following shots are completely unrelated to the exhibition, I just love this place.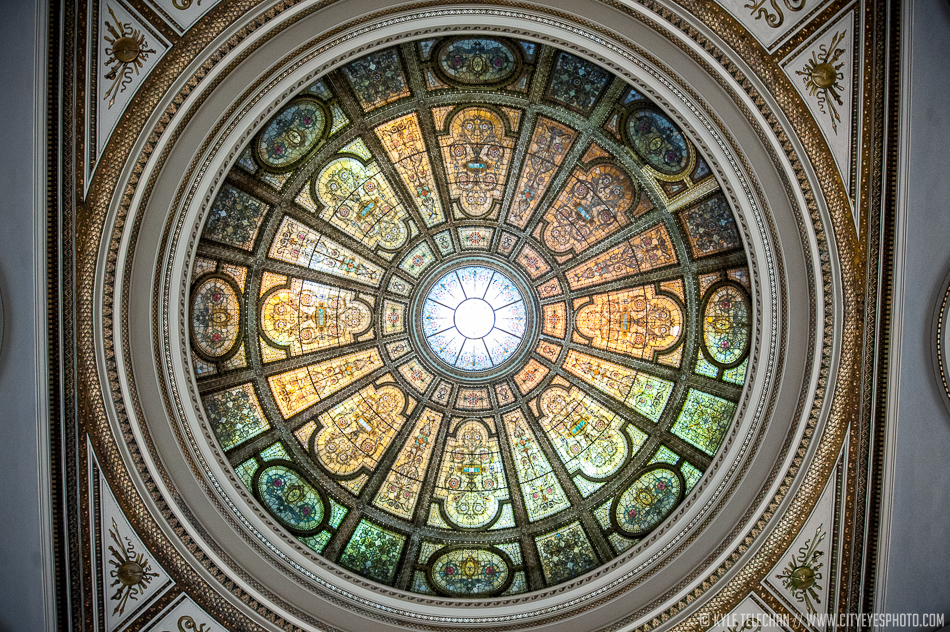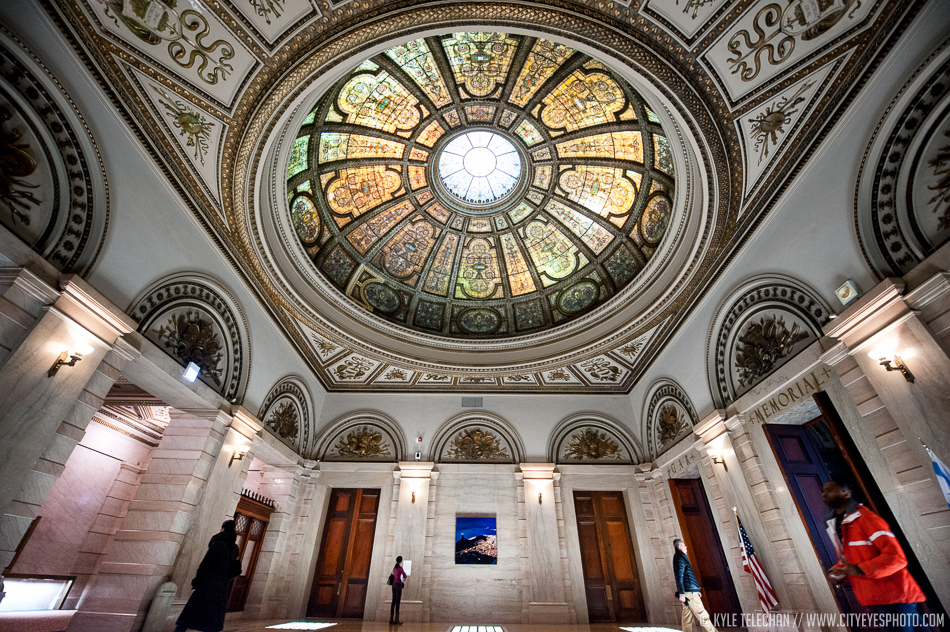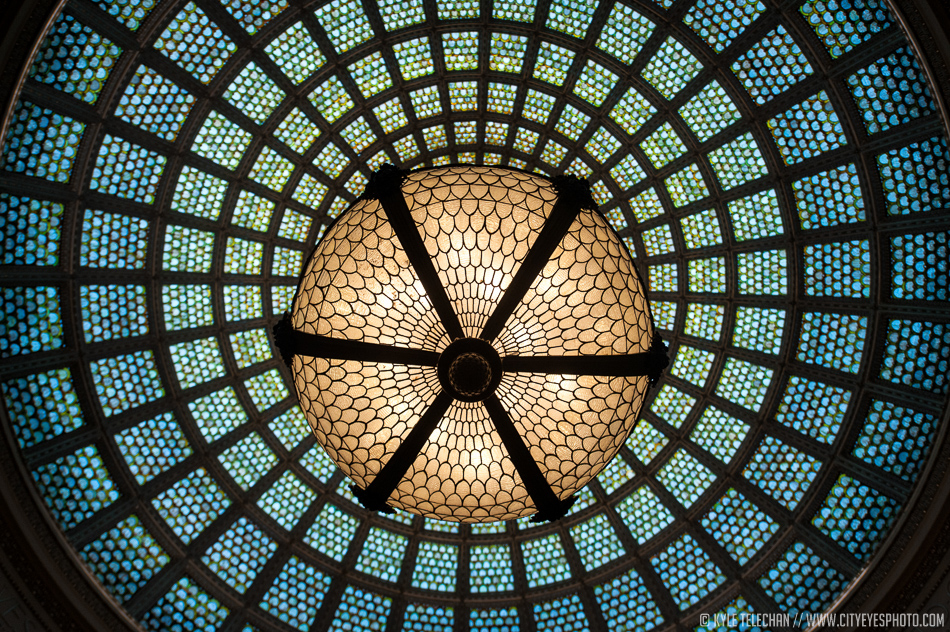 The display outside of this window (Piranesi Circus) played off the fact that the artists, Atieler Bow-Wow of Tokyo, were introducing accessibility-enhancing items to a completely inaccessible interior courtyard. Ladders, bridges, and platforms filled the interior of the yard, which is usually completely off-limits.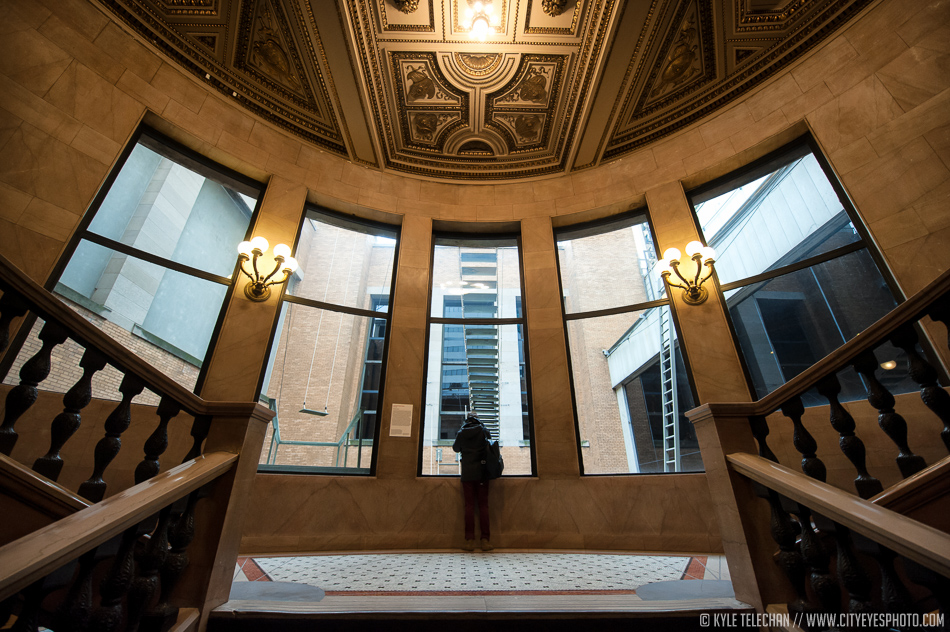 This piece was sculpted on the spot by Gramazio Kohler Research, ETH Zuerich + Self Assembly Lab, MIT – the large-scale 3D rock print was made on the spot using some pretty impressive technology and the "gravel" at the bottom is actually cast-off from the process.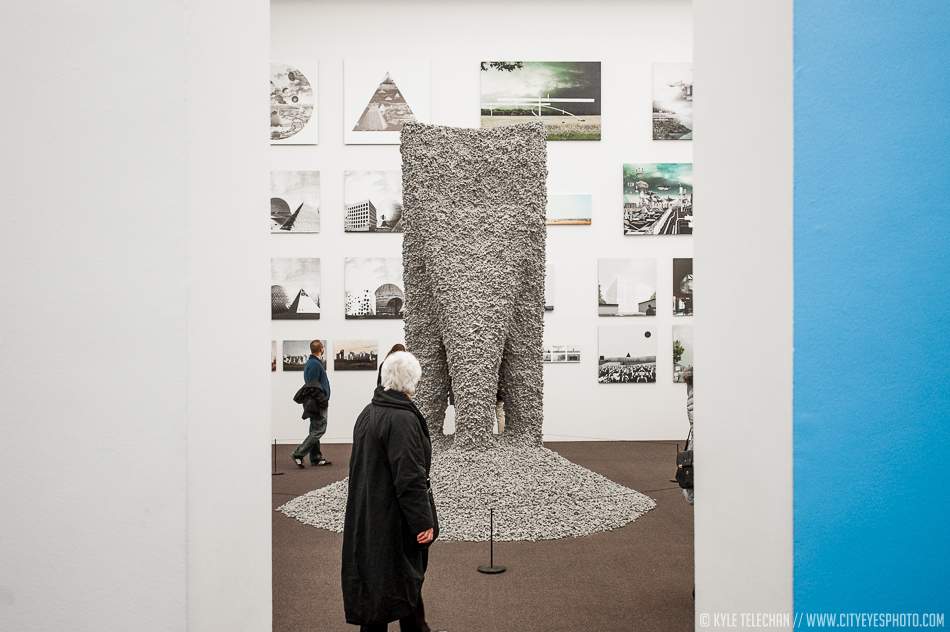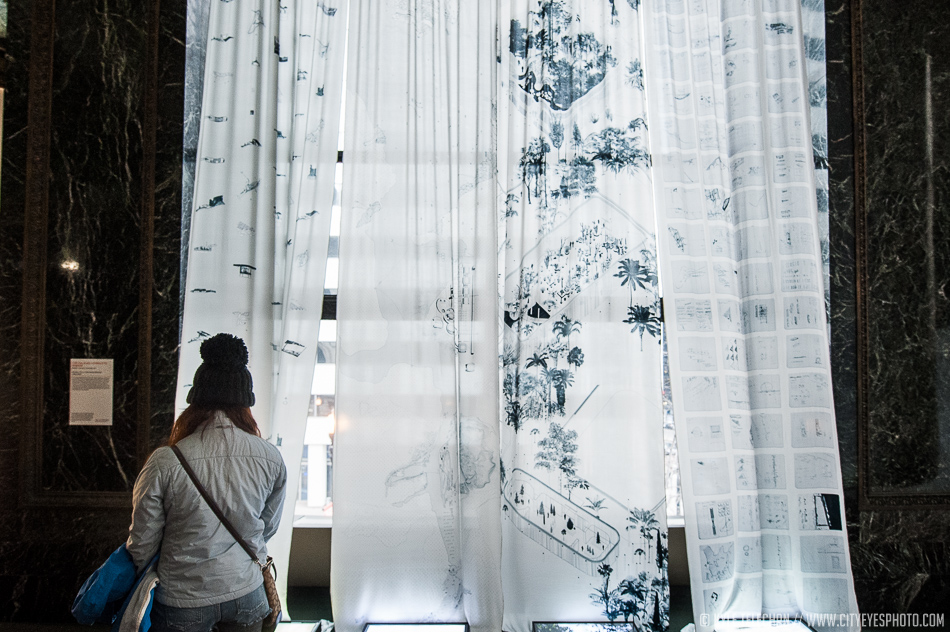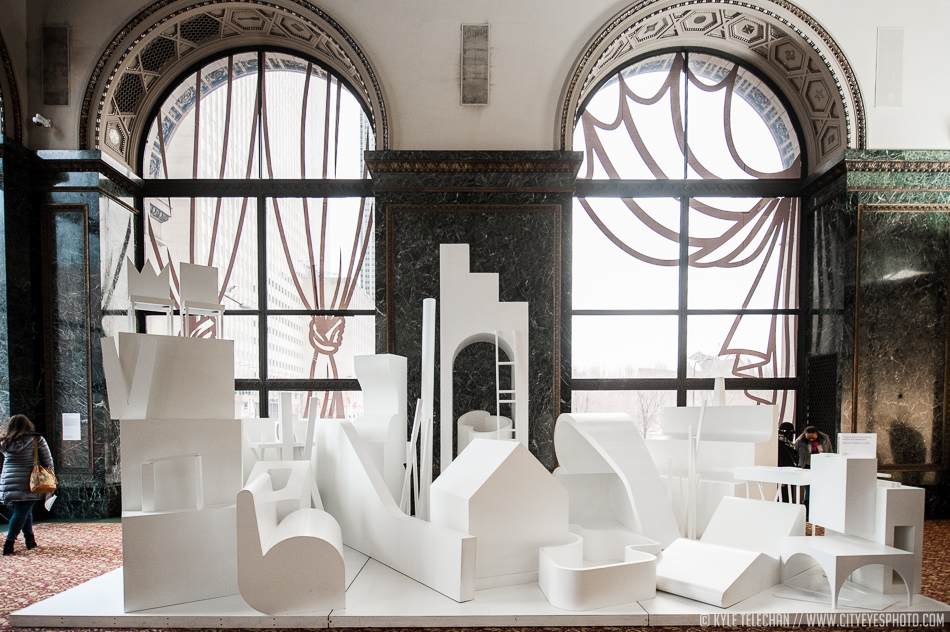 SO-IL of New York produced this piece, which is set to become a long-term fixture in the Cultural Center.