Ambassador Apartments was one of my first large explores and even though it was already a wreck when I first came upon it, the wonder of climbing an eight story building that is practically falling apart has made every visit feel like an adventure.
Upon hearing that it was slated for demolition, I knew I had to visit as soon as possible to get a few more photos of this incredible place before it came down.
The courtyard is overgrown and dilapidated. Masonry from the facade litters the ground and the remnants of a fountain still sit before the large entryway.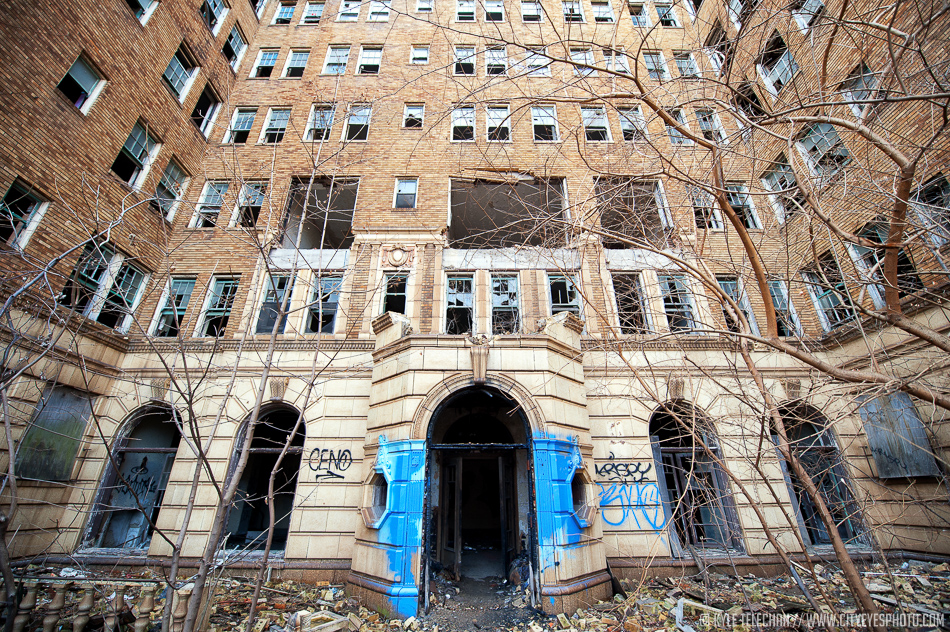 The decaying lobby shows signs of how upscale this residence once was. Accents of wood and detailed masonry remain from its original use in the late 20s.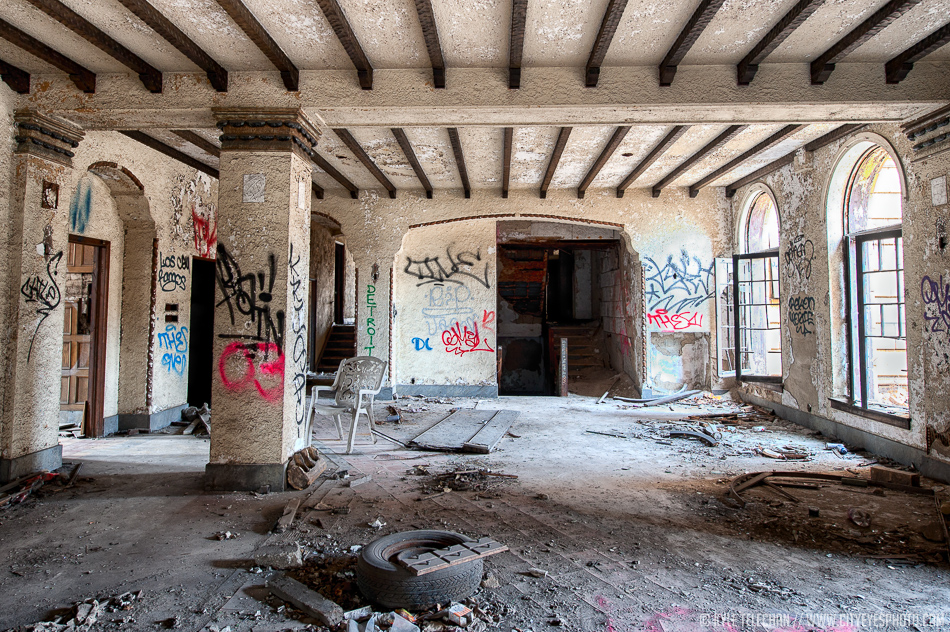 Wood paneling and solid wood doors accentuate a gathering room on the bottom floor. A fireplace sits on the wall to the left of me and the ceiling is surprisingly ornate and untouched.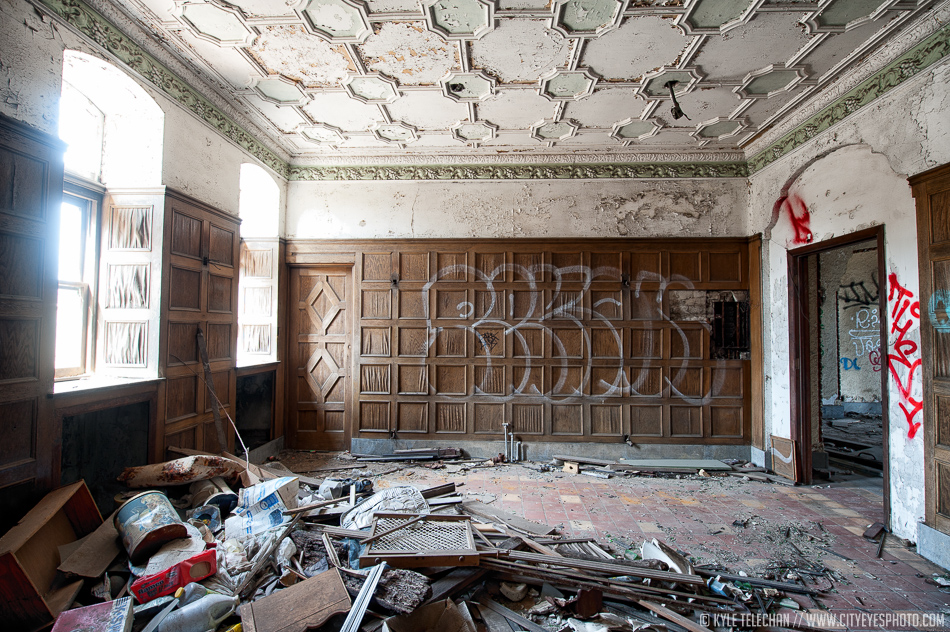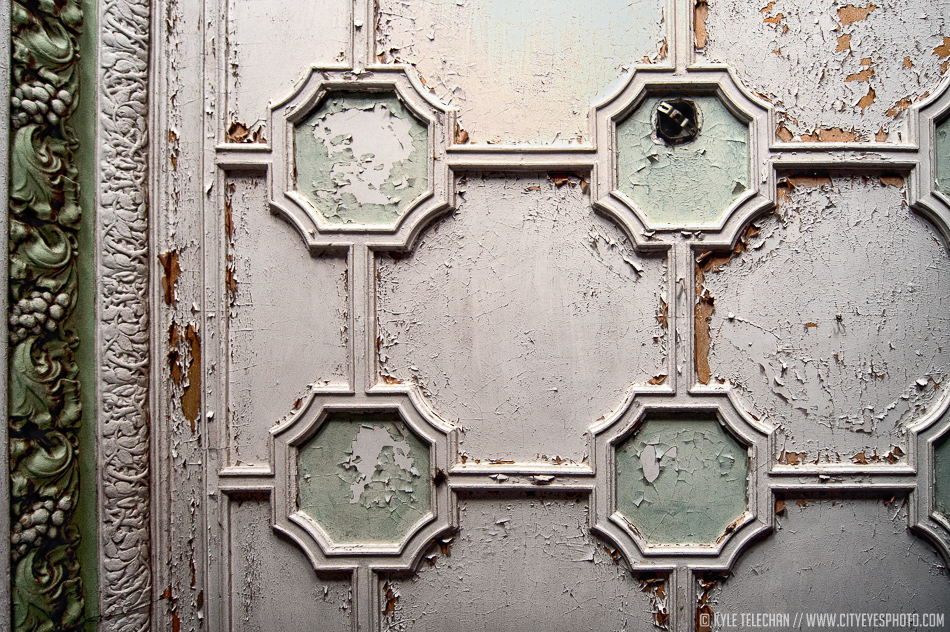 Furniture still remains in some of the rooms. The building was most recently inhabited in 1985, so much of what remains reflects that era.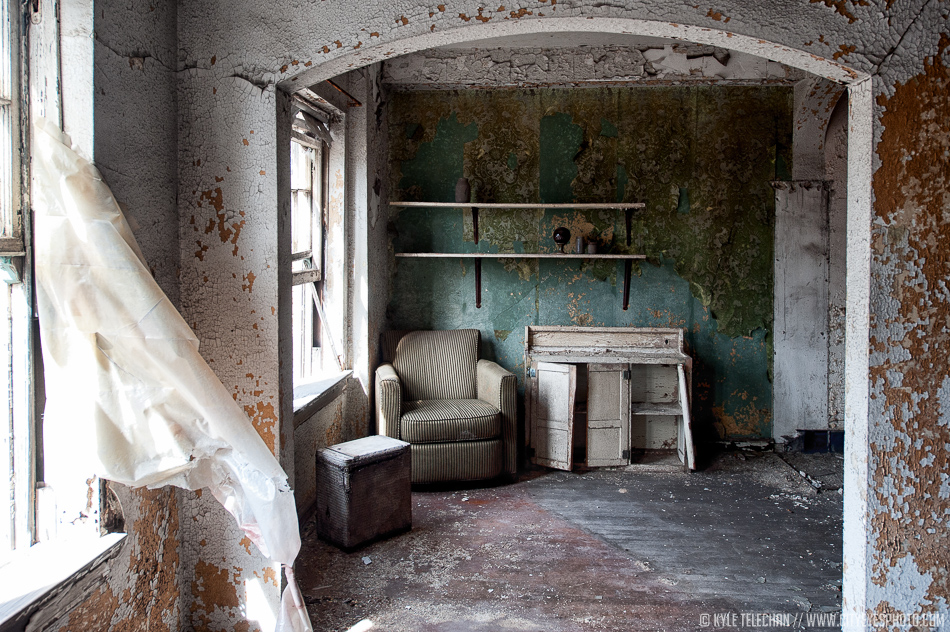 Although the rooms had been left mostly untouched by paint in the past, graffiti has become a common site in the building, in recent years.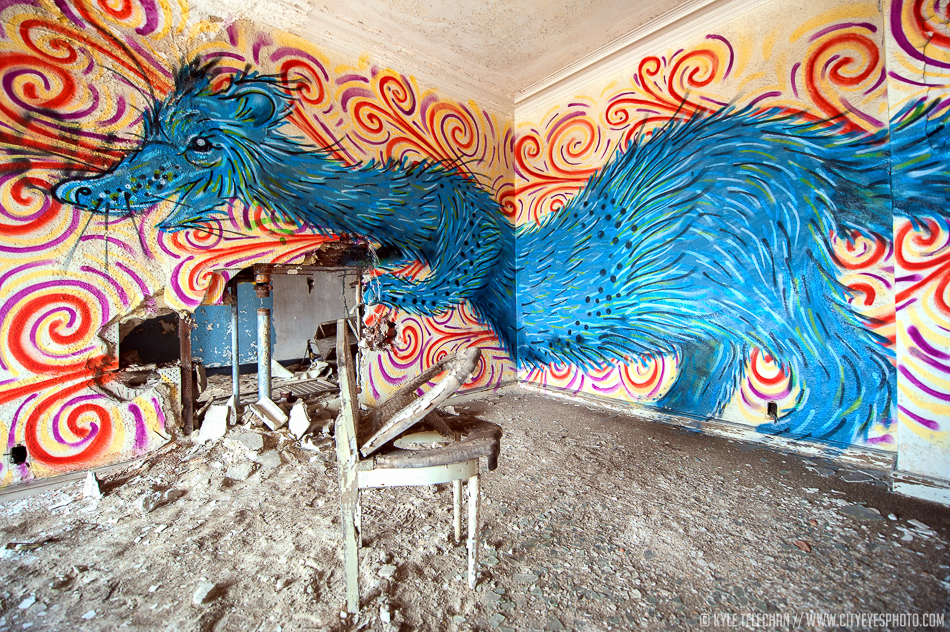 My wife and I signed our names in the dust on the mirror in this bathroom the first time we visited years ago. The mirror is gone, as is the wall.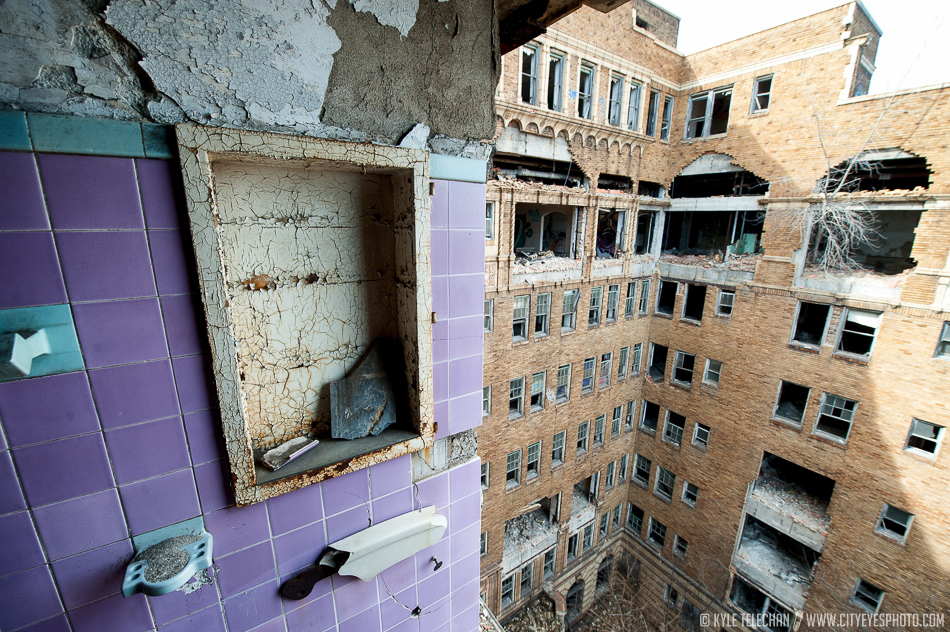 Many walls are completely gone in the building – leaving an unparalleled view of the city below.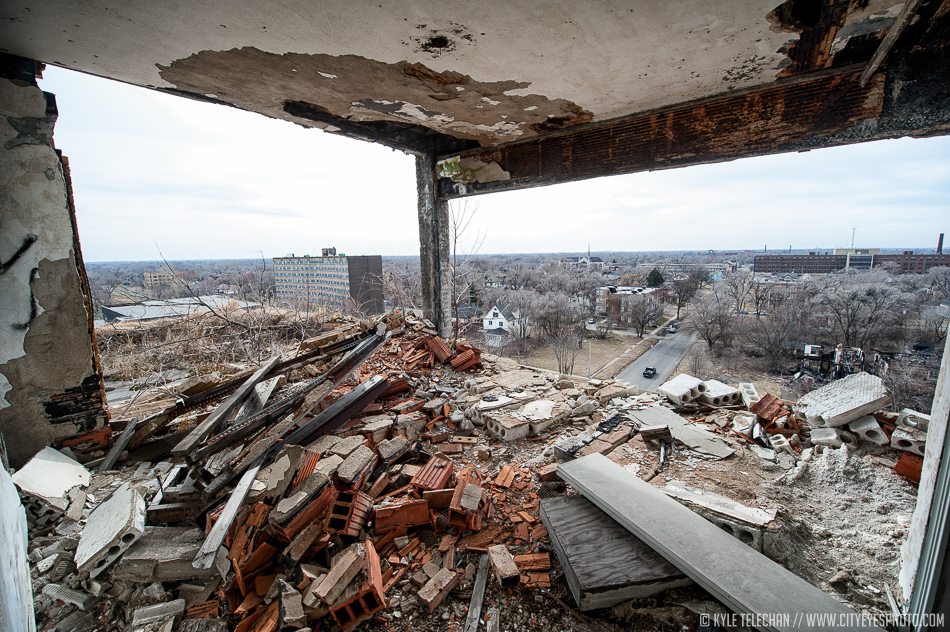 Hallways within apartments and the hallways connecting apartments are practically falling apart. A constant and unnatural wind blows through them all due to the many holes in the walls.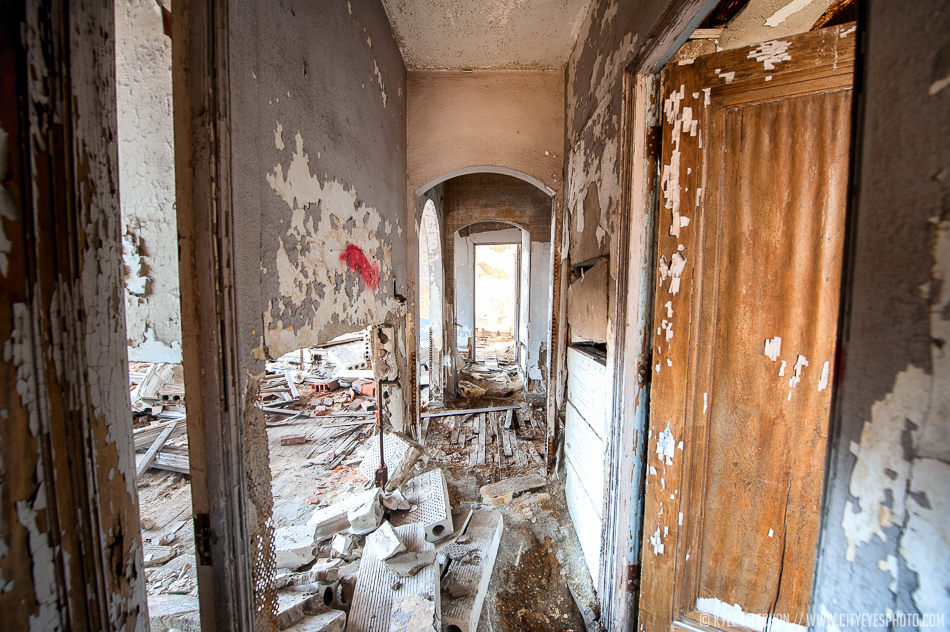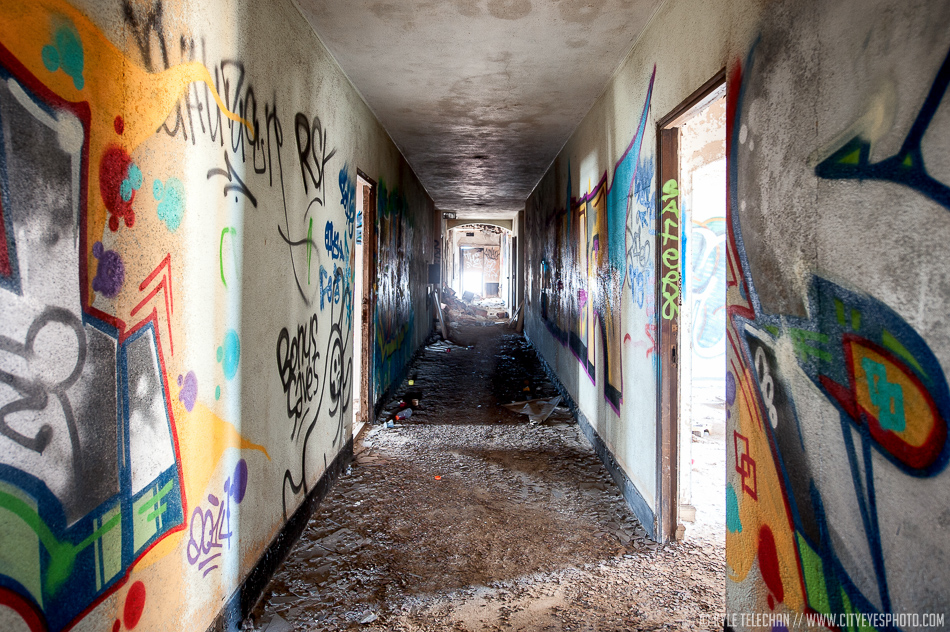 Stairs are precarious in this building. Two are completely gone/collapsed. The final remaining set is thick with debris. Climbing up the final two flights is a challenge due to piled up bricks and a thick layer of dust.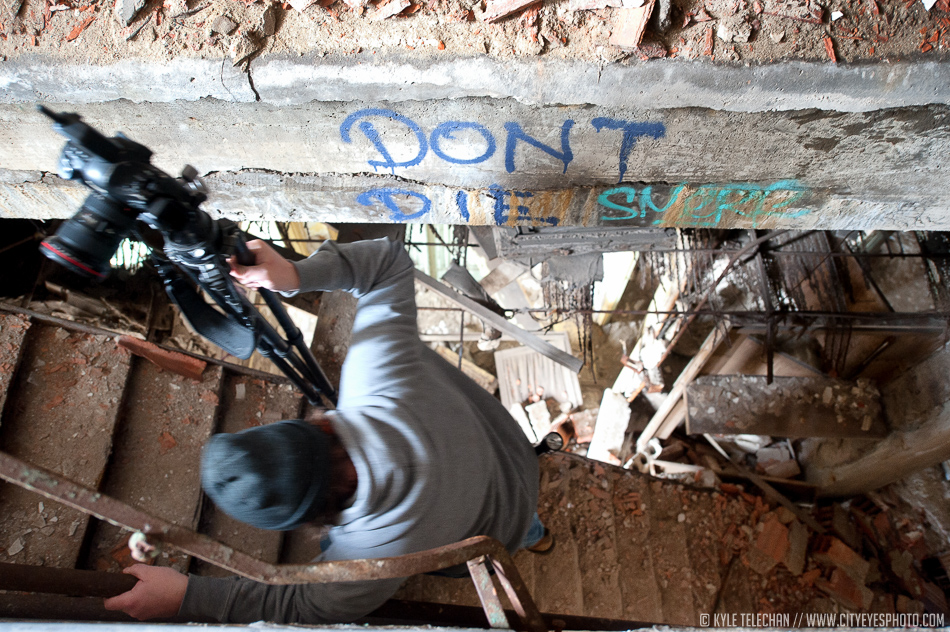 You can look down the elevator shaft from the top. At the bottom, the fallen elevator. I assume let loose by vandals or nature.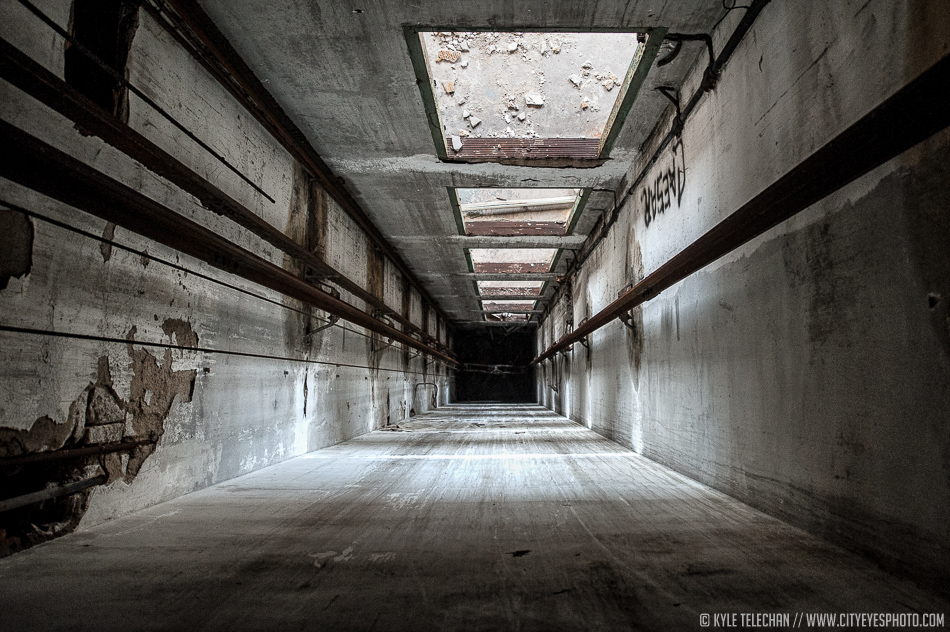 Plant life still survives in planters on the building's roof. This is a view out from the penthouse on the top floor.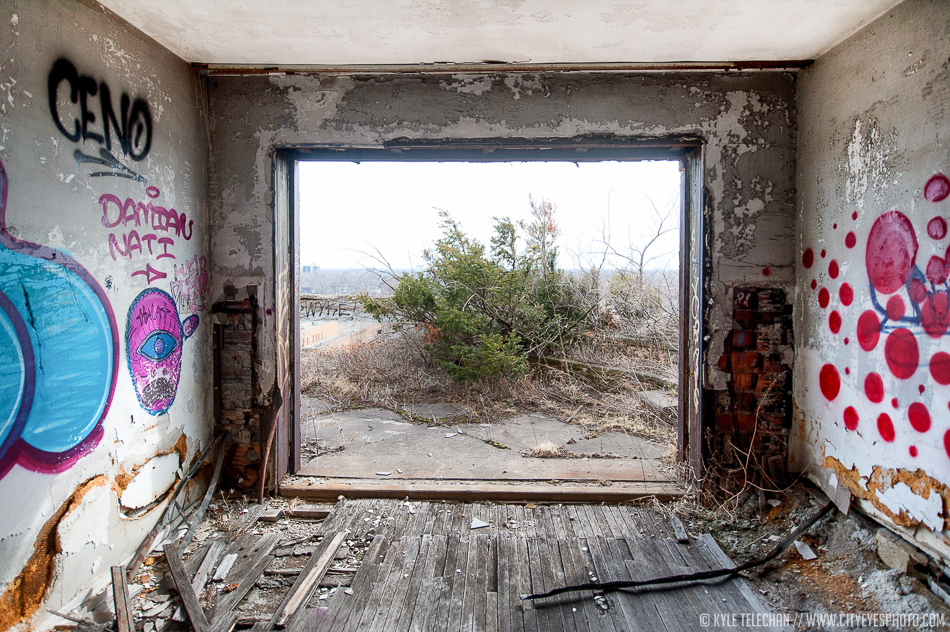 Fallen apart windows give an idea of what beautiful views this building once held for residents. From this one, located on the top floor, you can see the crumbling facade on the other wing of the building.
The bathroom in the penthouse is unsurprisingly ritzy. Nothing but the best for the resident who lived in an apartment that took up a full half of the top floor.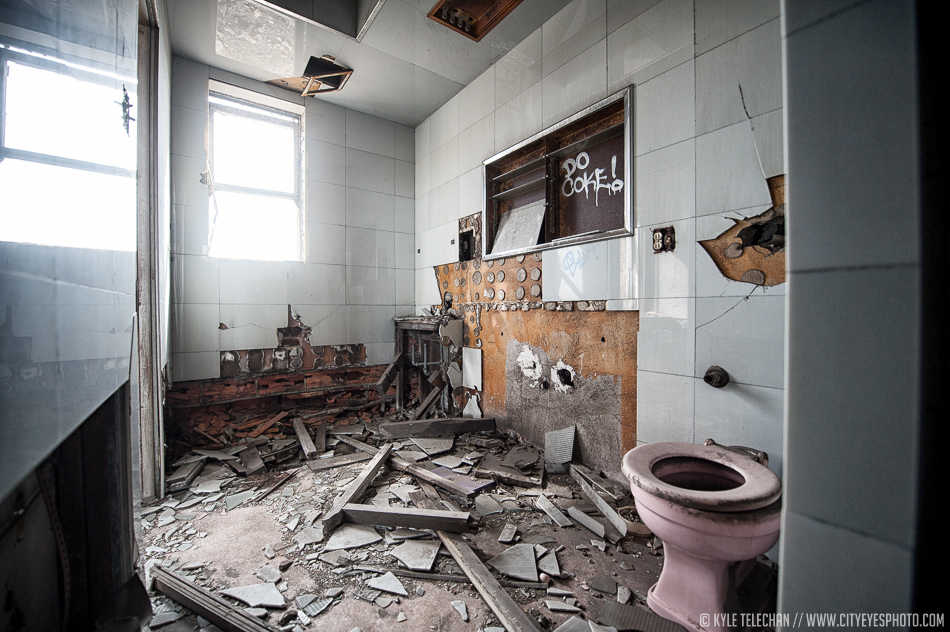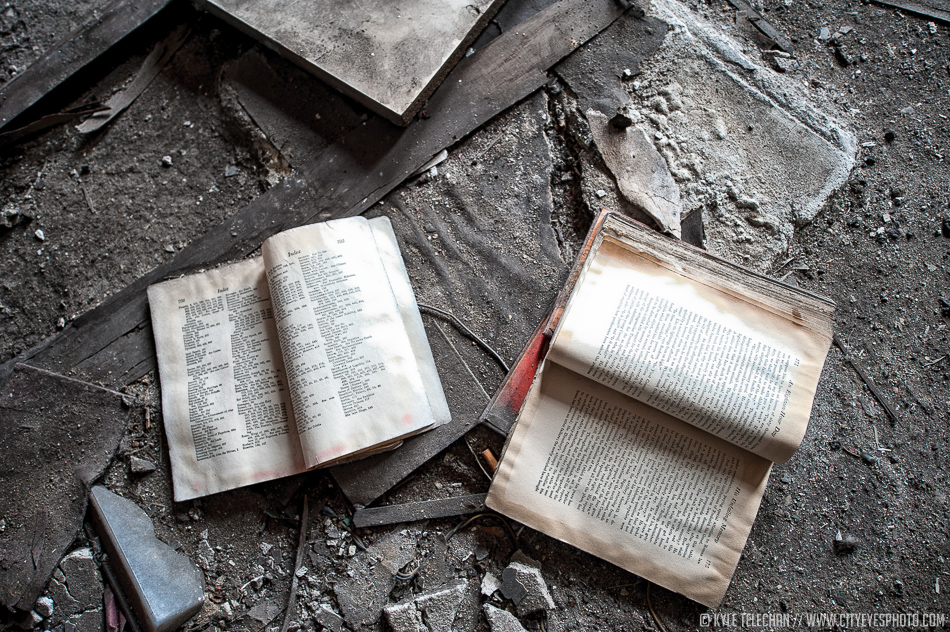 Many rooms in the building have fireplaces. Soot and burnt wood near this one suggests that someone's plans to get warm backfired.